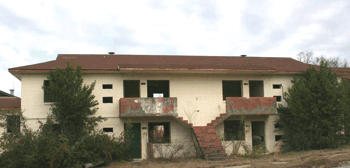 Bartlett Crossing Before
The revitalization of the Macon Homes projects into what is now known as Bartlett Crossing demonstrates the success that can be achieved when agencies collaborate efforts in neighborhood revitalization. What once resembled a bombed-out refugee camp is now a residential area consisting of 75 new single-family homes; the area has literally been transformed. But the project didn't happen overnight and it wasn't achieved through the efforts of just one organization. Through a collaboration of the City of Macon, the Macon Housing Authority and Manna Ministries of Lizzie Chapel Baptist Church, what was once a dream has become a reality.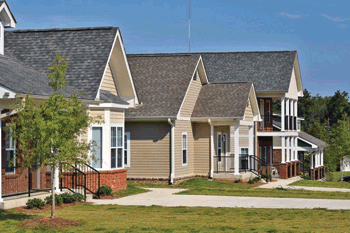 Bartlett Crossing After
Initially, the City of Macon asked the Macon Housing Authority to get involved with revitalizing the area but MHA was dubious. The project had been looked at before but was deemed impossible due to a lack of funding for the demolition and clearing of the land that had to be carried out before new construction could be started. The City of Macon then received a grant of $1.5 million in Neighborhood Stabilization money that could be used for demolition purposes, which provided the bridge that was needed for revitalization to begin. Construction of the entire project should be completed within a couple of months.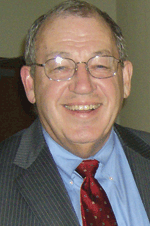 John Hiscox
Executive Director
Macon Housing Authority
Manna Ministries (Ministry Addressing Neighborhood Needs Abundantly), the nonprofit arm of Lizzie Chapel Baptist Church, is a CHDO (Community Housing Development Organization) of HUD (Department of Housing & Urban Development) for the City of Macon, and develops low-income housing in designated areas. Manna also played an integral part in the revitalization of Bartlett Crossing. Partnering with the City of Macon in developing a plan for the project, Manna Ministries played a key part in developing neighborhood support for the project -- the desire to do something with Macon Homes had been around for some years. Community-wide meetings hosted by Manna Ministries created tremendous support for the effort. Burnesee Hill, Executive Director of Manna Ministries, explains the nonprofit's efforts in the Bartlett Crossing community. "We have been able to build three houses for low-to-moderate income families; you do not have to live in this neighborhood and you don't have to be a member of Lizzie Chapel Baptist Church to purchase one of these homes; the qualifications are based on the income scale that HUD puts out each year."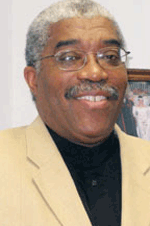 Rev. Ronald Toney
Lizzie Chapel Baptist Church
Reverend Ronald Toney, Senior Pastor of Lizzie Chapel Baptist Church has been working toward revitalization of the Macon Homes area since he arrived at Lizzie Chapel in 1993. "In the 1990s, Manna Ministries created the vision to keep before the community the possibilities of doing something with all of the degradation and the blight that was the Macon Homes area," he said. "I understand that the Bartlett Crossing community was, at one time, a thriving and viable neighborhood and it's been my vision to restore that and bring it back to life; it's a joy to see it happening."
Robert Reichert
Mayor of Macon, Georgia
John Hiscox, Executive Director of the Macon Housing Authority, credits his Board of Directors with setting the stage for revitalization projects such as Bartlett Crossing. "The MHA Board went through a strategic planning process a dozen years ago and they have constantly supported and pushed us toward the kinds of projects that will not only provide affordable housing, but that will change the face of Macon in future years." The members of the Macon Housing Authority Board of Directors include Chairman John C. Walker, III; Vice Chairman Dr. Joyce R. Shafer; Resident Commissioner JoAnn Fowler; Commissioner David A. Danzie, Jr.; Commissioner Margret S. Hobes; and Commissioner Pearlie M. Toliver.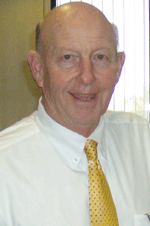 John Walker, III
Chairman
Macon Housing Authority
Though the project cost was steep ($13 million), the impact on the neighborhood has been tremendous. What was once a blight on the community of Bartlett Crossing is now a beautiful new residential area that will ultimately aid residents in becoming homeowners, stabilizing the area even more.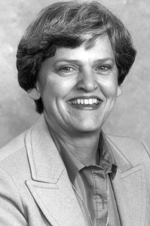 Dr. Joyce Schafer
Vice Chairman
Macon Housing Authority
"We are extremely proud and delighted with the result of the Bartlett Crossing Project because it has transformed 20 acres of devastated, abandoned, dilapidated structures into 75 new single-family residences that are just beautiful," said Mayor Reichert.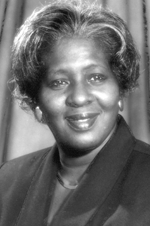 JoAnn Fowler
Resident Commissioner
Macon Housing Authority
The impact on the local economy was also very significant. According to Hiscox, there were four general contractors, one of which is a local minority-owned company. Tens of millions of dollars in sub-contracts went to competitive minority-owned and woman-owned businesses. Over 400 individuals have been employed at one time or another on the project, the equivalent of approximately 125 full time jobs for a year.
Pearlie Toliver
Commissioner
Macon Housing Authority
Low-income tax credits require that the new homes remain in rental status for fifteen years, but they can be sold to residents at the end of that period. "The intent is to make these homes affordable for those who have paid their rent on time, taken care of the property and have qualified themselves for homeownership, placing themselves in a position to purchase their homes," said Hiscox.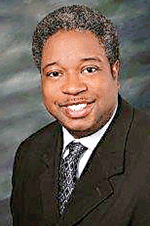 David Danzie, Jr.
Commissioner
Macon Housing Authority
The process of revitalizing a neighborhood is a long process, often taking ten or more years. Those with a plan must stick with it until the end and incoming officials must continue with the work begun by those who came before them. In this way, with collaboratives of the type that made Bartlett Crossing possible, entire rundown areas of Macon can be revitalized in future years.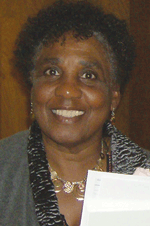 Margaret Hobes
Commissioner
Macon Housing Authority