The Macon-Bibb Consolidation Task Force met on September 5, 2012 to begin the monumental task of combining the governments of the City of Macon and Bibb County, following voter passage of the consolidation referendum in July of this year.
Nikki Randall
The Transition Task Force is a 15-member body that includes ten members on the original force by virtue of the offices they held. These ten members are Nikki Randall; Cecil Staton; Sam Hart; Elmo Richardson; Robert Reichert; Tom Ellington; James Timley; Leonard Bevill; Mike Burns; and Jerry Modena. Five others were chosen by the local legislative delegation. They are Bill Underwood; Pearlie Toliver; Roy Fickling; Jeffrey Monroe and Miriam Paris.
Task force co-chairs, state Representative Nikki Randall and state Senator Cecil Staton, led the meeting, which was held in Macon City Council chambers, and task force members got to work naming committees and committee leaders. The task force also includes: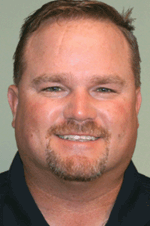 Leonard Bevill
President and CEO of Macon Occupational Medicine and Chairman of the Board of Directors, Better Business Bureau of Central Georgia and President of Macon Regional Chamber of Commerce; board member of Macon-Bibb County Convention and Visitors Bureau, Leadership Macon, United Way of Central Georgia and others.
Mike Burns
A graduate of the FBI Academy in Quantico, Virginia, our Macon Police Chief, appointed by Mayor Jack Ellis in 2005, has over 35 years experience with the MPD that includes Internal Affairs, Traffic Fatality Investigator and Crime Lab Director.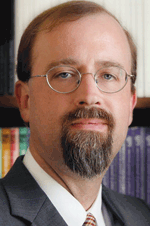 Tom Ellington
Dr. Ellington was elected to Macon City Council in 2007 where he serves as Chairman of the Appropriations Committee and is Assistant Professor of Political Science and Director of the Honors Program at Wesleyan College in Macon.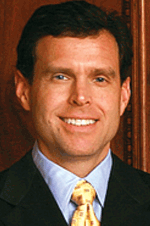 Roy Fickling
Owner and President of Fickling & Company, Inc., a Macon, Georgia-based regional real estate development, brokerage, management and consulting firm, since October 1993. Mr. Fickling is also a founding Director of Rivoli Bank and Trust in Macon.
Sam Hart
Bibb County Commission Chairman Hart has served 10 years on the Commission and four years as Chairman. As Chairman, he serves on numerous boards, including Economic Development Commission, Chamber of Commerce, Convention and Visitors Bureau and numerous others.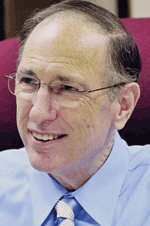 Jerry Modena
Bibb County Sheriff Jerry Modena joined the Sheriff's Office in 1964 and has served as Sheriff since 2000. He is a Co-Founder of the Bibb County SWAT Team and served as Commander from 1972-1992.
Jeffrey Monroe
Attorney and partner at Jones, Cork and Miller, LLP law firm in Macon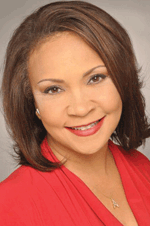 Miriam Paris
Outgoing Georgia state Senator who helped pass the legislation defining House Bill 1171, the consolidation referendum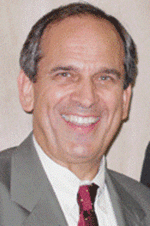 Robert Reichert
Macon Mayor Robert Reichert was first elected as Mayor in 2007 and began serving his second term in 2011.
Elmo Richardson
Vice Chairman of the Bibb County Commission and Chair of the Bibb County Commission Finance Committee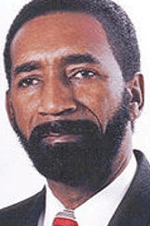 James Timley
Elected to Macon City Council in 1999 and currently serves as Macon City Council President.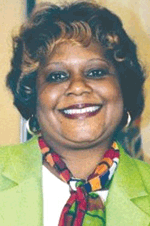 Pearlie Toliver
Retired Vice President of BB&T Bank in Macon and current Vice Chair of the Macon Housing Authority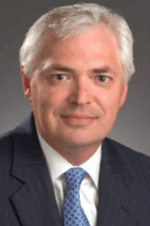 Bill Underwood
President of Mercer University in Macon since 2006, President Underwood is an accomplished educator and scholar.
The Transition Task Force is a 15-member body that includes ten members on the original force by virtue of the offices they held. These ten members are Randall; Staton; Hart; Richardson; Reichert; Ellington; Timley; Bevill; Burns; and Modena. Five others were chosen by the local legislative delegation. They are Underwood; Toliver; Fickling; Monroe and Paris.
The task force named the following committees and members to each committee:
Finance Committee
Chairperson Pearlie Toliver, Tom Ellington, Elmo Richardson, Bill Underwood and Roy Fickling
Facilities Committee
Chairman Leonard Bevill, Miriam Paris, James Timley, Elmo Richardson and Roy Fickling
Technology Committee
Chairman Elmo Richardson, Jeffrey Monroe, Jerry Modena, Mike Burns and Nikki Randall
Human Resources Committee
Chairperson Miriam Paris, Leonard Bevill, Mike Burns, Jerry Modena and Bill Underwood
Laws Committee
Chairman Jeffrey Monroe, James Timley, Tom Ellington, Pearlie Toliver and Sam Hart. Two additional ex-officio members include City of Macon attorney Martha Welsh and Bibb County attorney Virgil Adams
The group will meet on the third Wednesday of each month at 3:30pm at the Middle Georgia Regional Commission office at 175 Emory Highway in Macon.
Macon and Bibb County Department heads are expected to begin preparing presentations for the five committees that will include recommendations for the task force concerning their respective departments. The new countywide government is slated to be launched in January of 2014.