Albert Billingslea, community leader and statesman, passed away in his home on Sunday morning, January 30, 2011. A former Bibb County Commissioner, Billingslea was one of the first two black men to be elected to the Commission and served in that position for 16 years. Billingslea also founded several companies, including Billingslea Construction Co., which he ran for over 40 years. Billingslea also served as President of the Macon Chapter of the NAACP, served as Chairman of the Macon-Bibb Planning and Zoning Commission and was a member of the Macon Water Authority. Sought by many for his wise and timeless advice, Billingslea was a model of success for others to follow and will be missed by many. Following, find comments from a few of Billingslea's many friends and colleagues.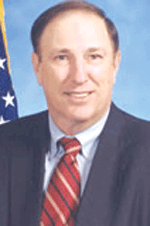 Jerry Modena
Bibb County Sheriff

"Over the years I have been a student of great men and women, studying them closely hoping to find what made them such confident, efficient and effective leaders. My quest created more questions than answers because of the diverse nature of humans. But even so there were qualities that many of them mutually possessed and were transparent to any observer.
Qualities such as willing to help others, strong work ethnics, empathy for those in distress, and most importantly, a willingness to converse and work with the highest to the lowest individual or group.
Mr. Billingslea was my friend and I certainly hope he considered me as one of his. I will miss him, his kindness and his wisdom.
It has been said that as long as one person has a memory of you that you live on. I can assure you that Albert Billigslea and his memory will be around for many years to come."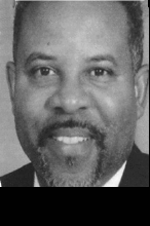 Rev. Billy G. McFadden
Allen Chapel

"Brother Billinsglea was a man who was moved by his heart -- it wasn't necessarily the bottom line money-wise -- he made decisions with his heart. Sometimes, he grappled with those issues, but the very love that he had for his fellow man moved him to do the things that he did. His reward was simply being able to help someone and he did a lot of that."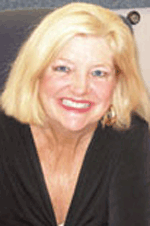 Marjorie Almand
Director
Bibb County DFCS

"Albert was my dear friend; he was a very intelligent and sensitive man who cared a great deal about people and his community. He supported the Food Bank and the Oasis and many others -- he was supportive of every arena of a person's needs; he always used what power he had for the good of people. He always listened first and when he spoke, it was always meaningful. Albert Billingslea can't be replaced and I will miss him dearly."
Andy Galloway
former Executive Director,
Medical Center of Central Georgia

"Albert Billingslea was a family man; a public servant; an elected official and a businessman, but above all else, he was a gentleman. He assumed every role, with respect to others, with dignity, grace and decorum -- that was what I admired most about him.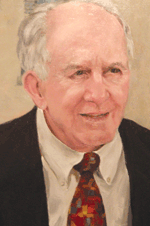 Richard Keil
Founder,
African American Tubman Museum

"Before I started the Tubman Museum, I spent some time in Albert's home, recovering from an illness. I discussed my ideas about the museum with him and he encouraged me to pursue it. When I began looking at buildings, his advice was to get the building we are in now; he said it was sound, structurally. Then he contracted with us for the renovation and his advice was always direct and clear. He was so positive about every aspect of the Tubman Museum; he will be dearly missed."
Virgil Adams
Attorney,
Bibb County Commissioners

"They don't make 'em like Albert Billingslea anymore. He was the consummate gentleman, businessman and community servant. Had it not been for him, Macon and Bibb County would be 50 years behind where we are now. He was truly a great man."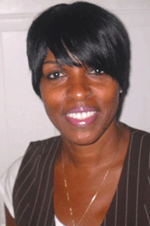 Kim Barlow
Founder
Lydia's House for Women

"Mr. Billingslea was genuine in his concern for the Lydia's House. He was generous with his donations and his advice; whatever he said he would do, he did it. There are few like him and I will truly miss him."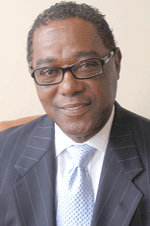 Alveno Ross
Chief Appraiser Augusta/Richmond County

Mr. Albert Billinglea, may  God Almighty allow you to forever live on in the hearts and minds of your beloved community; and continue to bless your family for the sacrifices (yours and theirs) of service given over the years. Unfortunately, the print limitations wherewith will not come close to allowing me to totally express myself about Mr. Billinglea, (aka SIR ALBERT, THE MAN, THE GODFATHER); but, the alias used here are a good start.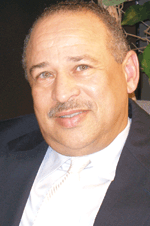 Calvin Hicks
Chief Apprasier
DeKalb County

"My first remembrance of Albert Billingslea was working alongside my father on construction jobs when I was very young. Knowledgeable in construction and real estate, he committed his efforts toward creating jobs for others. As a Commissioner for Bibb County he worked tirelessly to ensure that people of color had a fair chance at employment. As simple as that sounds, it wasn't until his and Bill Randall's elections to Bibb County government that doors and minds opened. For me he was a mentor and trailblazer, a rare character combination or paradox in many ways. He could communicate with the best and worst of us. He was committed to serving the community, business-minded, accomplished, but at the same time when most would boast of their successes he was unassuming and humble. His sense of right and wrong never wavered and like most great men, he represented his beliefs. His journey over he rests now. I will miss him."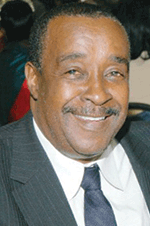 Herbert Dennard
Founder of the Georgia Informer
"When I was working with the Sickle Cell Foundation of Georgia, Albert came in and spent thousands to fix up the Sickle Cell testing site when he discovered it was in disrepair. He wasn't asked to do it and he insisted on making the donation anonymously. That's the kind of man he was."