by Beedee Clay

The Mt. Vernon Baptist Church and The Middle Georgia Informer has worked together for six years to honor fathers who have taken a leadership role in their families and the community by celebrating these great men at the (6th) Annual Father's Day Program on Sunday, June 18, 2017 at the church, located at 737 Pansy Avenue in Macon, Georgia. The Rev. Dr. Henry C. Ficklin, pastor of the church says, "we need to particularly highlight Black fathers as examples and role models for young fathers and the upcoming generation of fathers, because there's just not enough information about what good Black fathers do."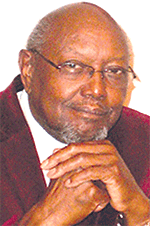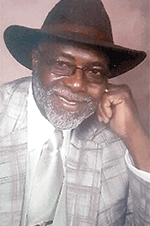 Rev. Melvin C. Fussell Sr. and Deacon Solomon Davis
The event, themed "Fathers Who Trust God", features guest speaker Herbert Dennard, former owner and Publisher of The Informer (now the Middle Georgia Informer), who said that there is a definite importance of a father to be the solid foundation of success and a good role model to their children.
Deacon Marcel George, program chairman, points out that statistics show that children who grow up without fathers are 5 times more likely to live in poverty and commit crimes; 9 times more likely to drop out of school and 20 times more likely to end up in prison. They are more likely to have behavioral problems or run away from home and are more likely to become teenage parents themselves.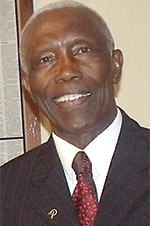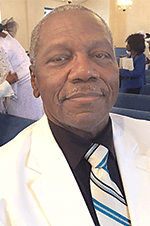 Rev. Allen Cornelius Sr. and Rev. Russell Bentley
This year's honorees include Rev. Russell Bentley, Rev. Allen Cornelius, Sr., Deacon Solomon Davis, and Rev. Melvin C. Fussell, Sr. The public is invited to nominate a father for next year's celebration, please call 478-361-3754; 478-719-0260; or 478-284-1987.
© Copyright 2017 by The Middle Georgia Informer
P.O. Box 446, Macon, • GA 31202 * Ofc:  478-745-7265
Email: gainformer@yahoo.com