City and county residents of Bibb County, Georgia are divided when it comes to the possible consolidation of Macon and Bibb County, Georgia, an issue that will go before the public vote as a referendum on July 31, 2012.
Consolidation, in its simplest terms, means a city and county that merges and becomes one entity. It then becomes a city (a municipality) and a county (an administrative division of the state) simultaneously. Macon and Bibb County have considered consolidation on four occasions (1933, 1960, 1972 and 1976), but voters have refused to pass the referendum. At the present time, only five of Georgia's 159 counties have consolidated -- Muskogee County and Columbus (1970), Clarke County and Athens (1990), Richmond County and Augusta (1995), Chattahoochee County and Cusseta (2003) and Quitman County and Georgetown (2007). Bibb is one of 17 counties that have considered consolidation, but have not yet achieved it through public vote. There are 3,095 counties in the United States; only 1% (34 counties) are consolidated.
Consolidation House Bill 1171 would replace the governments of Macon, Payne City and Bibb County with a county-wide mayor and a nine-member commission. Law enforcement would be run by a sheriff because it is a state constitutional requirement for every county. A 15-member task force that would include legislators Nikki Randall and Cecil Stanton would propose a unified set of ordinances.
Bibb County Commissioners have paid $12,500 to consultants to evaluate potential stumbling blocks to a smooth consolidation, should voters say yes to the referendum. The county has already begun shifting five departments from city to county control, an endeavor expected to take 1200 hours of staff time and cost $75,000. These costs would be split between the city and the county. Under service delivery, the county is taking over the city's recreation, engineering, traffic engineering, animal control, and inspection & fees departments.
Those citizens opposed to consolidation cite a variety of reasons, including inferior service delivery, higher property taxes and a sheriff who will have the last word. Proponents of consolidation cite the benefits of unity, lower property taxes for those in the city limits and a continuing downward progression of the community as a whole.
Statements: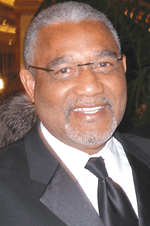 C. Jack Ellis
C. Jack Ellis: "I'm against consolidation and ill do everything I can to defeat this bill; it's not in the best interest of the community. The sheriff being the chief law enforcement is a deal-breaker for me."
Elaine Lucas
Elaine Lucas: "I am definitely opposed to consolidation. The experts who studied the few previous consolidations have determined that there is a requirement for citizens to have huge tax increases to cover the cost of merging services. We will also lose so much representation; we don't need to do anything that diminishes the public's access to their representation. Finally, we don't want to go back to a time when only the rich and influential are able to run and win elected office."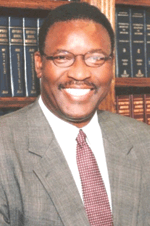 Henry Ficklin
Henry Ficklin: "I am opposed to consolidation philosophically and I am especially opposed to this particular consolidation deal on the grounds that it is a bad bill. If I were going to support consolidation, this wouldn't be the bill that I would support."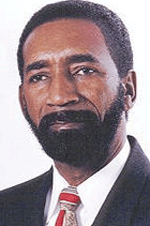 James Timley
James Timley: "I am opposed to consolidation for several reasons. For one, the mayor would have too much power -- he appoints everyone, the manager, the department heads, and that's too much power for one person who is a voting member. Also, if the city and county budgets are combined, residents in Macon and Bibb County will all have to pay 17 mills in taxes; just for county residents, that's a raise in taxes of 5 mills."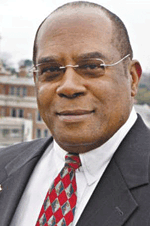 Ed Grant
Ed Grant: "I support House Bill 1171; after 35 years of trying, our legislators have brought us a bill that will work. With a county of this size, we will be eligible for so many more benefits, such as more federal grants and funding and more franchise fees. This community is in the ditch and I know what will happen if we do nothing; we need a change. It's a fact that unity works; if we don't consolidate, we are going to continue to have the same issues."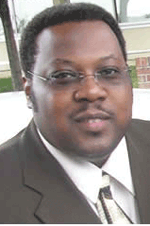 Al Tillman
Al Tillman: "I support consolidation -- it would give everyone an opportunity to vote about the issues that affect them, but I also know that everybody won't be satisfied. I understand those that are against it, but if it passes, I have confidence that the transition team will do a great job; a lot of people will be working together to do it right."