The Macon/Bibb County Super Summer Camp was a roaring success as 714 Bibb County children, aged 5-12 years, participated in various activities designed to raise reading skills.
The summer camp was held for nine weeks at four locations in Bibb County and was designed to complement the Building a Grade Level Reading Campaign in Georgia proposed by the Department of Human Services Commissioner, Mrs. B.J. Walker.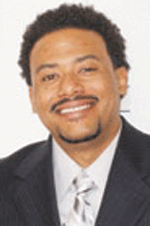 Sheldon Hart
Sixteen organizations partnered with four locations for the summer camp which was held at the The Methodist Home for Children and Youth; the Campus Clubs (at Strong Tower); the Booker T. Washington Center and S & V Education Systems. All locations offered a wide variety of learning activities designed to raise reading grade levels while stimulating children's creativity and love of summer camp. "At S & V, we focused on reading and math, with a bigger concentration on reading and comprehension; a child's reading level affects how well that child performs in all other subjects," said S & V Super Summer Camp Director Sheldon Hart. "Our primary goal was to meet students where they are academically and help them rise to greater levels in reading while they participated in many other enrichment activities."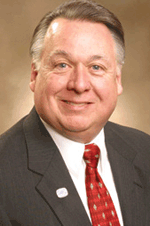 Steve Rumford
The Super Summer Camp offered many learning programs such as African Dance; First Aid; Scrapbooking; Gang & Drug Awareness; Fire Safety and Arts & Crafts Sessions. Field trips included visits to locations such as a Braves game; Six Flags; White Water; Cape Canaveral; the Atlanta Zoo and the Georgia Aquarium. Kids participated in kayaking; archery; basketball; golf; soccer and many other sports and activities too numerous to name. "The experiences that the kids had were well beyond anything that one could imagine," said Methodist Home Executive Director Steve Rumford." "The Braves game; the Georgia Aquarium; the Coca-Cola Museum; these were activities that were remarkable to be a part of -- experiences that they will remember for a lifetime."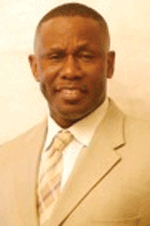 Pastor Tony Lowden
Campus Clubs Executive Director, Pastor Tony Lowden, is impassioned about summer camp. "Campus Clubs is an academic enrichment program for children all over the city of Macon," he said. "We teach math, science, engineering, foreign languages and many other subjects, as well as tutoring for the CRCTs. We serve 34 different schools and have 450 kids that we provide a safe haven for during the summer," he continued. "This Super Summer Camp was very important," he said. "When school lets out for the summer, academics stop; for nine to ten weeks, children have no stimulation at all. As a result, the children have to play catch-up when school starts again. We were able to keep about 600 kids going so they can compete with others their age this school year."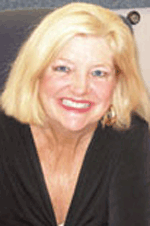 Marjorie Almand
Pre-camp and post-camp testing yielded amazing results as many children raised their reading levels by three grades. "We had a terrific Super Summer Camp," said Bibb County DFCS Director Marjorie Almand. "It was very academic-based and offered a wide variety of activities for the children. Children went to Cape Canaveral in Florida; White Water; the Atlanta Zoo and many other places," she continued. "But my biggest thrill was that many children increased their reading level by three grades. It has always been Commissioner B.J. Walker's dream that children learn to read and her dream came true this summer in Bibb County. We want to thank her for making this possible."
Barbara Yancey
"This was an extraordinary collaboration," said Barbara Yancey, Executive Director of the Macon Office of Workforce Development. "All credit is due to Bibb County DFCS Director Marjorie Almand and her magnificent staff at the Department of Family and Children Services. The Booker T. Washington Center would not have been open for these fantastic summer camp experiences were it not for her tremendous vision."
The Super Summer Camp Grand Finale was held Friday, July 30, 2010 at the Grand Opera House in Macon, Georgia at 2:30pm to celebrate the success of the Super Summer Camp. Over 1000 people attended as children performed in skits, dance, song, strings, and foreign languages, eager to demonstrate what they had learned through their experiences at Super Summer Camp.
Participating Partners in the Bibb County Super Summer Camp
• Bibb Co. Board of Commissioners
• Mayor Robert Reichert
• City of Macon
• Family Violence and Mental Health Court/Superior Court Judge S. Phillip Brown
• Bibb County Board of Education
• Bibb County Department of Family and Children Services
• Bibb County Juvenile Court
• Booker T. Washington Center
• Campus Clubs
• Harriet Tubman Museum
• Hephzibah Children's Home
• Macon Arts Alliance
• Macon/Bibb EOC
• Macon/Bibb Health Department
• Macon/Bibb Office of Workforce Development
• Macon Housing Authority
• The Methodist Home for Children and Youth
• Middle Georgia Council on Drugs
• River Edge Behavioral Health Center
• Twin Cedars – Georgia Industrial Children's Home