Margaret Dudley Is Honored In Alabama
For Her Participation In "Bloody Sunday"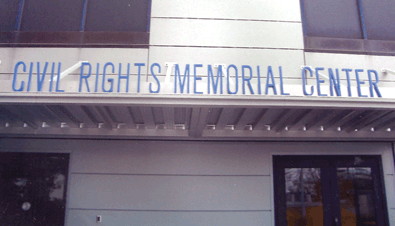 On Sunday, March 7th 1965, 600 people lead by Hosea Williams and John Lewis began a march to Montgomery, Alabama, to take their quest for voting rights directly to Governor George C. Wallace. At the Pettus bridge they were met by state troopers who used horses, tear gas, and billy clubs to break up the march. Margaret Dudley a citizen of Macon, Georgia, participated in the march which was later called Bloody Sunday because most of the marchers were beaten. National new coverage of these events secured widespread support and led to the approval of the Voting Rights Act on August 6, 1965. Margaret Dudley's name is engraved in stone at the Civil Rights Museum in Alabama and she will be honored November 6, 2010 at La Piada on Interstate Drive in Macon, Georgia.
Mrs. Dudley is a lifelong resident of Macon, Georgia and a member of the Beulahland Bible Baptist Church, where Dr. Maurice Watson is the Pastor.
Mrs. Dudley said "I was encouraged to participate in that march by the late Mr. William Randall and the late Robert Byas."