The Informer has selected, as Women of the Year, six educators in Newtown, Connecticut who intentionally and heroically placed themselves between the children whom they were charged with caring for, and a gunman bent on slaying everyone at the school. The women will be honored at The Informer's Martin Luther King, Jr. Awards Ceremony held on Saturday, January 19, 2013 at 12 noon at Mt. Moriah Baptist Church, located at 2789 Millerfield Road in Macon, Georgia.
On December 14, 2012, 20-year old Adam Lanza shook the nation and the world when he entered Sandy Hook Elementary School in Newtown, Connecticut and slaughtered 6 women and 20 small children.
Mary Sherlach
When Lanza burst into the school and began firing, some teachers dived under the tables, but two women didn't hesitate. Principal Dawn Hochsprung and psychologist Mary Sherlach ran into the hallway to confront the danger, lunging at the gunman, and were murdered, execution-style, as a result.
The gunman then began entering classrooms and killing as many women and children as he could.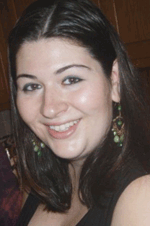 Rachel D'Avino
Teacher's aide Rachel D'Avino took the full force of Adam Lanza's shooting rampage trying to protect as many children as she could. She died not knowing that her boyfriend was planning to ask her to marry him on Christmas Eve. She was buried in the engagement ring that he had bought for her.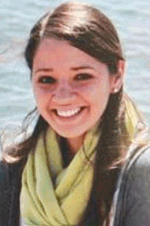 Victoria Soto
After Lanza killed 14 children in the classroom next door, he entered Victoria Soto's class. Hearing the gunfire, Soto had already hidden all of her students in the classroom closet and in cabinets. As Lanza entered, the room, Soto bravely spoke to him, trying to distract him by saying her students were in the auditorium. Unfortunately, a handful of students tried to flee, instead of staying hidden as Soto had instructed. Lanza gunned down Soto and the children trying to flee; Soto was found huddled over her students. As a result of Soto's actions, while five of her students were killed, nine survived.
Anne Marie Murphy
Teacher's aide Anne Marie Murphy, who had been assigned to work with the special needs children in Victoria Soto's class was discovered cradling 6-year old Dylan Hockley in her arms, where they died together.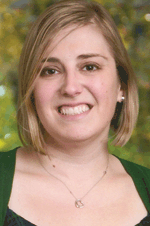 Lauren Gabrielle Rousseau
Lauren Gabrielle Rousseau wanted to be a teacher all her life. She had achieved that goal by earning a bachelor's degree from the University of Connecticut and a master's degree in elementary education from the University of Bridgeport. She had only been teaching for six weeks before she was gunned down trying to protect the children in her class.
Before going to the school, Adam Lanza murdered his mother as she slept at home and used her guns to kill 26 at the school and then kill himself.
We honor these 6 women for the heroes they were. May God bless their souls and the souls of the innocent children taken in this tragedy.
The Women:
Dawn Hochsprung, Principal, age 47
Mary Sherlach, psychologist, age 56
Rachel D'Avino, behavioral therapist, age 29
Victoria Soto, teacher, age 27
Anne Marie Murphy, teacher, age 52
Lauren Gabrielle Rousseau, teacher, age 30

The Children:
1. Charlotte Bacon, age 6
2. Daniel Barden, age 7
3. Olivia Engel, age 6
4. Josephine Gay, age 7
5. Dylan Hockley, age 6
6. Madeline Hsu, age 6
7. Catherine Hubbard, age 6
8. Chase Kowalski, age 7
9. Jesse Lewis, age 6
10. Ana Marquez-Greene, age 6
11. James Mattioli, age 6
12. Grace Audrey McDonnell, age 7
13. Emily Parker, age 6
14. Jack Pinto, age 6
15. Noah Pozner, age 6
16. Caroline Previdi, age 6
17. Jessica Rekos, age 6
18. Avielle Richman, age 6
19. Benjamin Wheeler, age 6
20. Allison Wyatt, age 6

Mother of the gunman, Nancy Lanza, age 52