Parker, Hart, Adkins, and Orr To Be Honored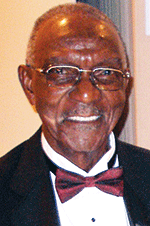 Rev. Jacob Parker, and Sam Hart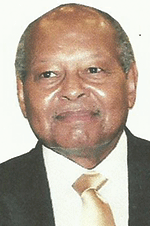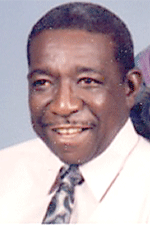 Deacon Charles Adkins, and Deacon Herman Orr

The Reverend Jacob Parker, pastor emeritus of the Ebenezer Missionary Baptist Church will be honored as an extraordinary father, along with three other Macon fathers chosen by the Father's Day Committee which is headed by Deacon Marcel George of the Mount Vernon Baptist Church.
The committee came into existence several years ago in an attempt to recognize role models for young fathers and African American youth who statistically suffer because of the absence of the influence of good fathers and father figures in their lives.
Water Commissioner Sam Hart, retired from USDA-FMHA Federal Service Deacon Charles Adkins and retired naval and state correctional officer Deacon Herman Orr are also to be honored at the June 19th Father's Day program at the Mount Vernon Baptist Church during 11 a.m. morning worship service. Deacon Herbert Dennard of the New Pleasant Grove Baptist Church will be the speaker.
The public is invited to nominate fathers for next year's recognition by mailing them to Father's Day Program, 737 Pansy Ave., Macon, Georgia 31206. Please share in this year's recognition of these outstanding examples of fathers as role models for the younger generation in our community. Rev. Dr. Henry C. Ficklin is pastor of Mt. Vernon Baptist Church.
© Copyright 2016 by The Middle Georgia Informer
P.O. Box 446, Macon, • GA 31202 * Ofc:  478-745-7265 * Email: gainformer@yahoo.com