Macon's historic Black neighborhoods were once flourishing, stable communities that nurtured many of the city's Black professionals and civic leaders. Today, neighborhoods like Pleasant Hill and Unionville are in ruins. Abandoned and dilapidated houses litter the landscape, as prostitutes and drug dealers conduct business on street corners.
Macon's Economic and Community Development Department does not keep a record of the number of vacant properties, but does, however, keep an account of the number of property code violations in the city. According to Wanzina Jackson, who heads the department, since January 2010, there have been 731 pending court cases in four of these historic neighborhoods: Pleasant Hill, Unionville, Fort Hill and Bellevue. There are also a combined 1,975 new or pending code violation cases in those four communities.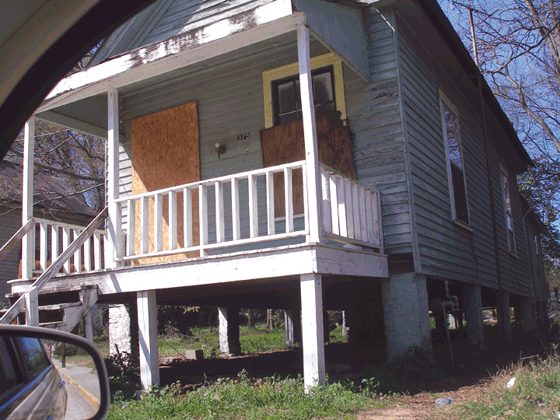 The city's response to this blight has been to demolish condemned houses. In fact, a combined 240 houses in the four neighborhoods are on the demolition list. But removal of blighted houses is only half the solution, stated Andrew Blascovich, spokesman for Macon's Mayor Robert Reichert.
"Replacement with new structures is the other half," he said. "We are pursuing both, but an empty lot is preferable to a dilapidated structure, so we start there even when no replacement structure is expected."
While the city has spearheaded the construction of several houses in neighborhoods such as Fort Hill, there are no plans on the table for full-scale redevelop of those four specific historic Black communities. However, the city has been hard at work on Beall's Hill and Bartlett Crossing projects, which Reichert foresees as a blueprint for other neighborhood redevelopment projects.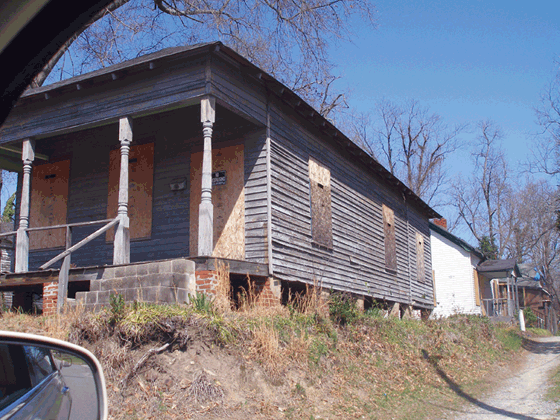 Several levels of public and private money, totaling about $15.5 million, are backing revitalizing of the Bartlett Crossing community. Scattered pockets of abandoned houses and other subpar housing are being removed to make way for the construction of about 75 new single-family residences in the neighborhood. 
With plans also taking shape for the revitalization of downtown and the Second Street corridor, many in Macon's Black community believe that their historic neighborhoods are being overlooked, as they see resources and attention going to other projects.
But according to many insightful observers, revitalization of the historic Black neighborhoods will take more than money and attention. The Bartlett Crossing project, for example, got off the ground with a strong push from within the community, led by leaders at Lizzie Chapel Baptist Church and Manna Ministries.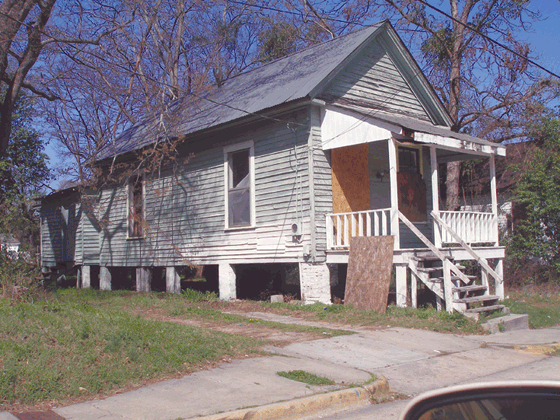 "There has to be a coordinated effort between the Mayor's office, City Council, Community Development and community leaders," Macon City Councilwoman Elaine Lucas explained. "They must all come together and meet regularly to prioritize the needs."
John Hiscox, Macon Housing Authority's executive director, agreed. "Turning around a neighborhood is a collaborative effort between the community, city and investors," he said. Hiscox added that revitalization of a neighborhood doesn't happen overnight. "It takes a lot of time for neighborhoods to get in that (rundown) state, and it takes a lot of time for neighborhoods to change," he said.
As both Lucas and Hiscox pointed out, revitalizing the historic Black neighborhoods is not just about replacing abandoned properties with new houses. "It's also about health care, safety, doing something about homelessness and establishing programs for seniors and youth," said the councilwoman.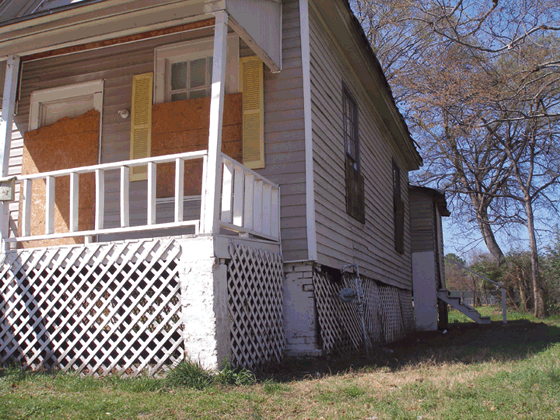 In talking with several public officials about neighborhood revitalization, there's a reality that many either allude to or discuss only off the record. That reality is that financial resources are limited and choices must be made as to which neighborhoods get redevelopment funding. No one wants to see money--either public or private funds--go to waste. Therefore, decision-makers, whether in government or the private sector, go through a process of predicting which neighborhoods are most likely to rebound and become self-sustaining.
As a practical matter, neighborhoods, such as Beall's Hill, which has the backing and resources of the Mercer University community, or the support of community organizations, as in the case of Bartlett Crossing, are deemed likely to become self-sustaining and worth an investment in resources. Those less likely to succeed don't get the resources. And that's an unpopular reality.