STOP!! Don't Lose Your Home To Foreclosure
FREE Help May Be Available!
Linda Solomon, REALTOR SFR
In today's economy many people have lost their homes to foreclosure as a result of severe economic hardship. Some of these losses could have been avoided if only the homeowner knew what to do and in sufficient time to prevent the foreclosure. There are several scam operations purporting to be able to help distressed homeowners while charging a high fee when there is nothing they can do and sadly several homeowners have fallen prey to their scam, lost a lot of money and still ended up losing their homes.
Today, mortgage companies are offering foreclosure prevention relief for eligible borrowers such as: loan modifications, short sale approvals and deeds in lieu of foreclosure. These programs may either allow the homeowner to remain in their home, or allow the homeowner sufficient time to sell their property while sparing their credit from the devastating effect of having a foreclosure on their credit report. These programs are FREE to the borrower/homeowner. In some instances, there are also refinancing options for borrowers to reduce their interest rate and subsequently their monthly payments so they may be better able to afford to keep their homes.
As the nation attempts to dig out of it's economic challenges, more homeowners may face several life changing hardships such as job loss, divorce, death in the family, reduced income, unexpected medical circumstances....regardless of the life altering change you may experience, YOU have options! Don't be scammed, seek the assistance of a real estate professional experienced in foreclosure prevention options to help you navigate the process of getting the FREE help that may be available to you.
Linda Solomon is a licensed real estate agent with Griffith Real Estate Services. She assists home-buyers and sellers to achieve their real estate goals. Mrs Solomon also serves as a foreclosure prevention & Home Retention Consultant. She is also Certified REO and Short Sales Foreclosure Resource Specialist. Linda may be contacted via email: Linda@ownyourhouse.org or telephone 478-973-1762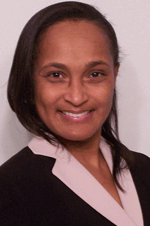 Linda Solomon, REALTOR SFR