oards of the DFCS and Region 12 DFCS. Atkins is the president of the Bradwell Institute Tiger Marching Band Boosters. She earned an associate's degree in Business Administration from Phillips Junior College. Atkins and her husband, Matthew, have two children. They reside in Hinesville.
Celebrate Grand Festival Day, Saturday, February 13, with an array of familyoriented activities and a star-studded evening concert at the Savannah Civic Center, 301 Oglethorpe Ave.
The day kicks off at 8:30 a.m. with health and wellness activities. Walk Georgia is a health walk from the Civic Center to Forsyth Park and back. Preregistration is encouraged. Call 912-652-7981 or visit www.ugaextension.com/chatham for more information. The event is sponsored by the University of Georgia Extension Chatham County and WellCare of Southeast Georgia.
From 10 a.m. – 2 p.m., adults can stop in to the first floor lobby for the adult health fair.
Sponsored by WellCare of Georgia, visitors can receive free screenings, see healthy food presentations, participate in exercise demonstrations and more.
Savannah State University's (SSU) Athletic department and Childhood Obesity and Prevention Education (COPE) will lead the 5th annual youth exercise program beginning at 1 p.m. in the third floor ballroom. Youth health activities are sponsored by St. Joseph's/Candler Health Systems.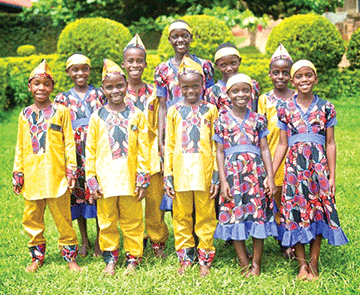 Ugandan Kids Choir
Other youth events include a magic show and story-telling from Magic Marc (1 p.m. & 2 p.m.), performances from the Bright Star Children's Touring Theatre (1 p.m., 2 p.m. & 3 p.m.) and a crafts village where children can engage in doll-making, painting, cooking and more. Class sizes for the crafts village are limited, and reservations for the 1 p.m. and 2:30 p.m. sessions are required by emailing bloodp@savannahstate.edu.
Parents and children are encouraged to learn together at the Dads Learn Hair Care demonstration by The Nappy Hutt from 1 p.m. - 2:30 p.m.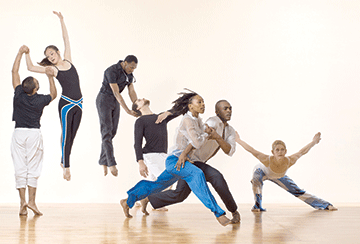 Lula Washington Dance Troupe
The Grand Festival Day Ribbon-Cutting Ceremony at 3:30 p.m. will launch an afternoon and evening of performances. The annual Youth Talent Extravaganza, sponsored by Delta Sigma Theta Sorority, Inc., Savannah Alumnae Chapter, starts at 4 p.m.
Tony Toni Tone
At 6 p.m., a live concert will open with the winners of the Youth Entertainment Showcase (Y.E.S.). The main performance features Con Funk Shun, the classic funk and soul group, and Tony! Toni! Tone!, a chart-topping R&B group with multiple platinum albums.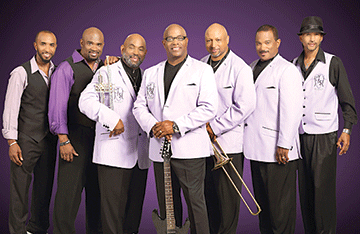 Con Funk Shun
Visit www.savannahblackheritagefestival.com, call 912-358-4309, or email heritage@savannahstate.edu for more events, up-to-date schedules and details about the entire month of February.
Now in its 27th year, the Savannah Black Heritage Festival is presented by the City of Savannah Department of Cultural Affairs and Savannah State University. All events and activities are free of admission and open to the public. Events, dates, times, performers and locations are subject to change.
.
© Copyright 2016 by The Middle Georgia Informer
P.O. Box 446, Macon, • GA 31202 * Ofc:  478-745-7265 * Email: gainformer@yahoo.com