The Journey House, a transitional home for females recovering from substance abuse opened its doors on May 1, 2012 to receive clients who are striving to gain recovery from alcohol and substance abuse and who are looking to rebuild their lives.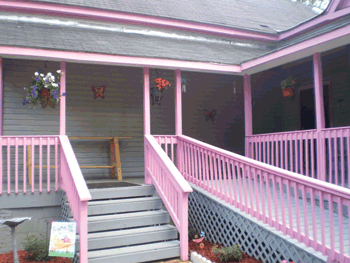 Located at 495 Fort Hill Street, the home has been beautifully remodeled inside and out and boasts three large bedrooms that are color coordinated and that will sleep 2-3 women each. Covered porches front and back provide a warm and welcome atmosphere in which to relax. The living room serves multiple purposes as a library/reading room and a group/meeting room, and the kitchen has been remodeled to contain all modern appliances. Central heat and air complete the residence that is cozy and inviting, painted cheerfully in bright colors.
Conceived by a desire to give back to her community, The Journey House was founded by Director LaTrelle Tripp, a recovering addict with 16 years clean. "Because of my healthcare background and desire for helping others, I dreamed of opening a female transitional home as well as a personal care home for the disabled and elderly," said Tripp. "God led me to focus on this part of the dream first. For about three years, I thought about opening the transitional house, looked at several houses, and I finally decided to do it," she continued. "I want to help other females recover so that they become productive members of society," she continued. "The family unit has been broken apart and many dreams have gone unfulfilled because of addiction in the Macon community."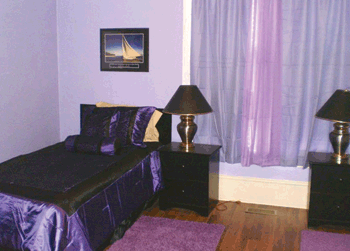 Incoming residents will be provided transportation to and from Intensive Outpatient (IOP) recovery classes at River Edge Behavioral Health Services. Professional and Self-Development workshops will be held at The Journey House that will include Job Search Strategies and Skills; Personal Finance and Budgeting; Nutrition and Health; and Effective Parenting Skills. Educational workshops planned for residents will include Reading Vocabulary and Comprehension; Computer Literacy; GED Preparation; and Effects of Drug Addiction. All workshops will be conducted by trained and certified professionals.
Transportation will also be provided to 12-Step meetings and residents will hold in-house groups to discuss issues and to facilitate the development of spiritual principles in their lives.
Females 25 years of age or older will be considered for admission and incoming residents must be willing to commit to at least a year at the residence. Residents must have medical clearance and must detox before being admitted to the program.
Referrals will be considered from program staff, judges, probation and parole officers, therapists, social workers, counselors and doctors. Persons who would like more information about the application process or who like a tour of the home should contact LaTrelle Tripp at (478) 254-2109 or (478) 954-6729 or email journeyhouse01@yahoo.com.