The The Bibb County DFCS (Department of Family and Children Services) Oasis for Women Substance Abuse Center has a new home and is now providing services in a one-of-a-kind program unlike any other in the country. Alive and thriving, Oasis for Women continues in its mission to keep families together by providing substance abuse treatment to women who want to get and stay clean, while allowing them to care for their children in apartments of their own.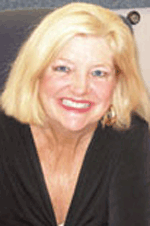 Marjorie Almand

Oasis for Women opened its doors in 1992 and was originally based on a drug treatment model in Flint, Michigan. "We visited Flint and were impressed with the substance abuse services there," said Bibb County DFCS Director Marjorie Almand. "That is, the best way to keep women off drugs is to allow them to keep their children with them while they recover. We adopted this approach with the Oasis for Women."
Oasis for Women now provides treatment to clients in a brand new setting - apartments are provided for the women during their stay with the Oasis, giving the program an "at home" feel. While children attend day care or school, clients attend day treatment at River Edge Behavioral Health Center and then return to a home setting with their children in the evenings. With this arrangement, mothers are able to focus on treatment during the day and then enjoy the benefits of cooking for, feeding, bathing and spending quality time with their children at night. Clients also receive treatment groups onsite in the afternoons that include 12-Step education and relapse prevention techniques to help them stay clean. Clients wishing to receive drug treatment at the Oasis for Women must be willing to remain drug-free during their stay in the program and participate fully in their own treatment.
Up to and including the fiscal year 2008, the Oasis Center for Women has served 1,906 children and 894 women. 76 babies have been born, 74 of which were born drug and alcohol-free. The best drug treatment facilities in the United States boast a 20% success rate -- Oasis for Women has enjoyed a success rate of approximately 70% in recent years. "There is no other program like this in the country," said Almand. "And we are proud to say that it's working."
Former and current clients are pleased with the changes in their lives after their Oasis experience. Current client Paula Clyde believes that the Oasis has helped her grow tremendously. "The Oasis is giving me a foundation and stability in my life," she said. "I have developed respect for others and I am learning how to be a better mother, friend and woman. The Oasis brought me back to life." Often, Oasis staff and employees of DFCS remain in contact with former clients who are still clean and are pleased with their results as well. Christine Mitchell is one of those former clients. "The Oasis gave me another chance at life; an opportunity to start over again. I got the chance to keep my child and be a mother again," she said. "It completely changed my life."
Judge S. Phillip Brown

Bibb County DFCS works closely with several entities in Bibb County in an effort to assist more women. In collaboration with Mental Health Court, referrals to Oasis receive a higher level of care than would be possible should these clients be forced to seek services themselves. "The Bibb County Department of Family and Children Services has been extremely helpful to women in need of Mental Health Services," said Bibb County Superior Court Judge S. Phillip Brown. "They provide housing, arrange supervision by qualified case managers and coordinate their efforts with Mental Health Court and other resources in the community," he continued.  "Their interests are derived largely from their desire to help children by helping their care givers.  The Oasis is a very valuable resource to children, their parents and the community."
The Oasis for Women also works closely with the Bibb County Juvenile Court System, in which Judge Tom Matthews presides. "The services provided by the staff at Oasis have been essential to the effort to preserve and reunify families and have saved many parents from losing their children forever," said Judge Matthews.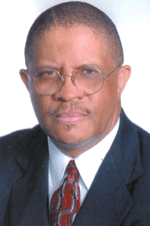 Lonzy Edwards

Occasionally, a client comes to the Oasis for Women from the Bibb County Law Enforcement Complex and is given an opportunity to reunite with her children in a structured setting while receiving substance abuse treatment services. To facilitate this process, Bibb County Commissioner Lonzy Edwards has formed the Council for the Criminal Justice System, a system for helping families with mental health and/or substance abuse issues get out of jail and receive the treatment they need. "I commend the Bibb County Commissioners for being involved with helping so many people in the community and for being aware of the need for getting the mentally ill out of jail and into treatment," said Marjorie Almand.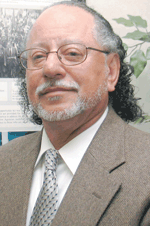 Jimmie Samuel

Oasis for Women also collaborates with the Macon-Bibb EOC (Economic Opportunity Council) for transportation of the Oasis clients to and from day treatment and for provision of contract staff positions that assist at the Center. "We have been involved with the Oasis Center for some time now," said EOC Executive Director Jimmie Samuel. "It's an excellent effort that never gets enough support. It keeps families together and saves a lot of money that would otherwise be spent on foster care," he continued. "We are glad to be a part of the program and will continue to work with DFCS to insure its continued success."
The Crossroads Sunday School Class of Vineville United Methodist Church makes Christmas a very special occasion each year for the clients at the Oasis Center for Women and Christmas 2010 was no exception. Each client and her children are "adopted" for the holiday by members of the class and Christmas gifts are provided for the women and children. Clients and their children provide a Christmas program for their adoptive church families and hors d'oeuvres are served afterward while Oasis clients get to know their new "families".
Martha Blue
"These collaborations involved with the operation of the Oasis Center make the program run effectively," said Martha Blue, Deputy Director of Bibb County DFCS. "We at Bibb County DFCS are grateful to all those who care about keeping families together and who contribute to the overall success of the Oasis Center for Women."