Troy Davis was executed by the state of Georgia at 11:08 PM Sept 21, 2011 for the murder of a white off-duty police officer in 1989.  During the 19 plus years he was on Death Row, seven of the nine eyewitnesses recanted their testimony.  There was never physical evidence tying Troy to the crime.  Although over a million people signed petitions, made phone calls, sent emails and rallied all over the world to save and free Troy, everyone who could have prevented his execution refused.
Thousands of Ameri-cans protested in the name of Troy Davis.  In Jackson GA, hundreds of people including rappers Big Boi of Outkast stood in front of the prison and quietly protested.  Hundreds of college students protested in front of the Whitehouse. 
After the execution many New Yorkers, white and black, held demonstrations and had to be contained by police as they shouted things like, "The People, united, will never be defeated!" and "NYPD Go to hell, We're all Sean Bell!" referring to the young black man that was mistakenly shot and killed by NYPD a few years ago.
Blacks have long been killed and/or punished for crimes they did not commit in this country. Many have argued over the years that the whole process of execution in this country is racially biased and a black man is quicker to get the death penalty for homicides than whites.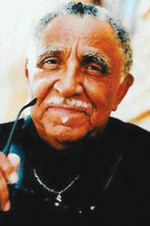 Rev. Joseph Lowery
In 1990, Rev Joseph Lowery stated, "By reserving the penalty of death for black defendants, or the poor, or for those convicted of killing white persons, we perpetrate the ugly legacy of slavery; teaching our children that some lives are inherently less precious than others."
In 1998 the UN Special Rapportteur on Extrajudicial Summery filed a report with the UN Commission on Human Rights after his visit to the US stating that, "race, ethnic origin and economic status appear to be key determinants of who will, and will not receive a sentence of death."
Of course there are whites receiving the death penalty as well. Lawrence Russell Brewer was executed in Texas the same day as Davis. There was a huge difference in the cases though. Brewer, who was convicted for killing a black man by chaining him to a truck and dragging him down a country road admitted to his guilt. He said in a letter after his arrest, "Well I did it. And I'm no longer a virgin. It was a rush and I'm licking my lips for more."
Davis on the other hand, always maintained his innocence.
Could the state have backed off on killing Davis? Of course they could. In May 2008, in Jackson, GA, according to Reuters, the parole board of the state of GA spared convicted killer, David Crowe, a white man, from execution three hours before he was to be executed.
Crow had pleaded guilty to armed robbery and murder and had been sentenced to death the following year. He had eaten his last meal and entered the execution chamber in Jackson when his execution was halted.
His lawyers presented evidence of his remorse and good behavior in jail. They also said he had been suffering from withdrawal symptoms from cocaine and addiction at the time of his crime.
With all of the commotion raised and all of the leaders and everyday people protesting and petitioning for Davis to be tried again he was not.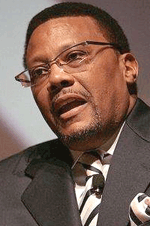 Judge Mathis
Television's Judge Mathis stated the day after his death, "We've long known our justice system is broken. Davis's execution shows us just how flawed the system has become... America must revamp its legal system beginning with the way we investigate and arrest suspects and continuing to the way we prosecute them and the way we handle appeals. We need a nationwide ban on the death penalty."
Malik Simmons of College Park GA agrees. He said, "It's getting more and more evident by the year that white society is going to do what it can to rid the African American off its soil. From the overcrowding of prisons of nothing but blacks to our higher unemployment rate to less educated school systems. It is set up for us to fail. This is just another example. We've got to get smarter. We first must put an end to the death penalty. It's not working in our favor."
Judge Mathis ended his statements on Davis with, "It is criminal that this man was executed with so much doubt surrounding his case. And Georgia has blood on its hands."
In Davis's last letter he stated, "We need to dismantle this unjust system city by city, state by state, country by country... Never stop fighting for justice and we will win."