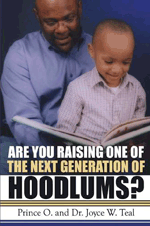 Annually, the U.S. Department of Labor's Bureau of Labor statistics prepares its American Time Use Survey (ATUS). This is a report that details the amount of time per day that Americans spend working, doing household activities, engaged in leisure and sports activities, caring for their children and participating in educational activities. The results of recent surveys can serve as a wakeup call to parents who are experiencing trouble with their adolescent children.
There are 168 hours in each week. On an average, 56 of these hours are spent sleeping and 24 are spent eating and attending to our personal hygiene. About 50 hours are spent working or commuting to work. This leaves only 35 hours a week (or 5 hours per day) of discretionary time.
Adults living in households with children under 6 spend an average of 2.0 hours per day providing primary childcare to household children. If the children are between the ages of 6 and 17, less than an hour is spent providing primary care. Mothers working outside the home spent even less time, and fathers spent even less time than mothers. The men spend an average of 8 minutes per day on weekdays and 14 minutes a day on weekends. Get the picture yet?

Children need their parents' attention, and they will usually get it in any way they can. If they must misbehave to get it, then that's what they do. Sometimes the child doesn't even understand him or herself that this misbehavior is designed to get parents' attention, but more often than not it is.

Parents: be proactive. Don't wait for your adolescent children to begin doing outrageous things to assure they get your attention. Yes, more than likely you have to work to take care of your children, and your children are aware that this is so. But you can still devote most of your discretionary time engaged in activities with your children. In fact, you must if you want to assure that your children know how much they are loved and how desirous you are of spending the time that you are not obligated to be on your job with them. Assurance of your love and care is the best deterrent to misbehavior in your adolescent children. When they desire to please you, they will misbehave less!

Spending time engaged in activities with your children can be as simple as making them breakfast on weekends, the kind of breakfast that you do not have adequate time to make on weekdays when the children must get to school and you must get to work. There are numerous ways to show that you are desirous of spending much of your discretionary time with your children. You cannot afford to think about needing time for yourself to unwind if you have children who need you. You can teach yourself to unwind in the presence of your children who love you dearly and need you desperately. The choice is yours, but the wise choice is the choice to put your children first.

PARENTS: Always put your children first! Time passes quickly. Before you know it, they will be young adults. Spend time with them while you can. You won't regret it! Visit www.untealthen.com