The Billingslea Recovery Residence for Men celebrated its Grand Opening at 1243 First Avenue in Macon, Georgia on Thursday, May 20, 2010. The open house began at 4pm and lasted until 6pm as local officials and the public wandered through the new facility and enjoyed complimentary hors d'oeuvres.
The new facility is named for Albert Billingslea, former Bibb County Commissioner and former Chairman of the Bibb County Planning and Zoning Commission. Billingslea is also a former President of the Macon Chapter of the NAACP and Owner of Billingslea Construction Company in Macon. He served on the Board of Directors of the Macon Water Authority for 16 years and has served on various boards and committees in the community. A resident of Bibb County all of his life, Albert Billingslea has worked tirelessly in his community to improve the lives of its members.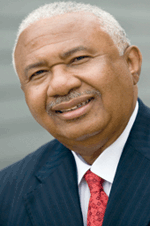 Sam Hart
"I don't think we could have chosen a more appropriate person to name the facility for," said Bibb County Commission Chairman Sam Hart. "Albert has been an active supporter for persons who are have been victimized and those who are addicted to drugs and alcohol and for a facility of this kind. He was pushing for this 15 years ago," Chairman Hart continued. "He recognized the need for a longer period to transition back to the community."
Virgil Adams
"Albert Billingslea has truly been a leader in this community and a lot of strides we've made can be credited to him," said Macon attorney Virgil Adams. "He is one of the smartest men I know; he is living proof that, though education is important, it doesn't necessarily equate to a Doctorate's degree. Albert pays attention to what's going on in the community; he's smarter than a lot of people with titles behind their names," Adams concludes.
The Billingslea Recovery Residence will house up to 14 men between the ages of 21 and 65 and will provide long term residential treatment for substance abuse issues following detoxification in a separate facility. The three-story home consists of 7 large bedrooms, a fully stocked kitchen and a large living area. Residents will live at the facility for at least 6 months and may stay for as long as a year. The men must also attend the Substance Abuse Wellness and Recovery Program at River Edge Behavioral Health Center, including 6 months of aftercare. Structured to provide a holistic approach to healing, the facility and program will teach males with substance abuse issues how to remain drug and alcohol free, how to become responsible productive citizens, and will assist with successful re-integration into the community. The facility is run by a full time staff of five, including Program Director Sam Thomas.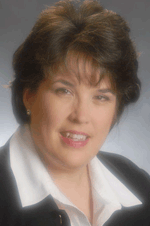 Shannon Harvey
"We are delighted beyond words to have a resource for men seeking recovery," said Shannon Harvey, Chief Executive Director of River Edge Behavioral Health Center. "And we are also delighted to have the residence named for Albert Billingslea, who is a statesman and a champion for recovery resources for men."
© Copyright 2010 by The Informer, Inc.
P.O. Box 564, Macon, • GA 31201 * Ofc:  (478) 745-7265   *  Email:  gainformer@yahoo.com