"I take you to be my spouse, to have and to hold from this day forward, for better or for worse, for richer, for poorer, in sickness and in health, to love and to cherish; from this day forward until death do us part."
During the Valentine's Day month, many couples will stand before a preacher, a justice of the peace, or some other authority and take these vows. More and more, these marriages will not last until death do them part. I often wonder why. I could be wrong, but I believe it is because so many people have not had an example of what marriage is all about. I have been privileged to witness an example of what real love looked like.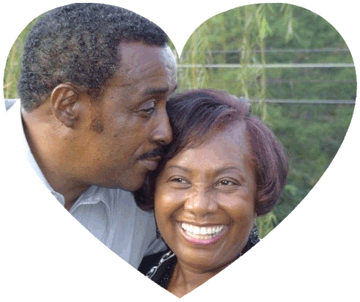 My mother (Berdine) died a month before her 42nd wedding anniversary to my father, Herbert. All of our lives, my brothers and I were able to witness what a real marriage was like. We saw the "for better or for worse" when our parents were really happy and excited about being with each other, the holidays, the trips, the conversations. On the other hand, like most couples, they had their ups and downs. We saw when they were not so happy with each other, the indifference and the arguments. Before you become too judgmental, this was not a bad thing because it showed us what real love looked like. Many people only see the fairytale, but they never get to see the work. Marriage is a lot of work. I am so grateful for the opportunity to witness a real marriage. I don't have the blinders that many people have about marriage. They taught me that marriage means being committed, even when it is uncomfortable to be committed because in the end, it is worth it. I have never been married; however, I am speaking from experience, my parents' experience.
They stayed together "for richer and for poorer." Like most new couples, when they first married, they didn't have much money. However, they learned to make a little bit go a long way, and soon they weren't struggling. My father provided for his wife and family, and my mama was a trustworthy steward of the money he put the account to manage. They made it work and didn't let money come between the two of them like so many couples do today.
They stayed together in "sickness and in health." For 40 years of their marriage, both of them were healthy. During the healthy times, we witnessed the fun and the joy of them being married. We witnessed them going to dinner parties, taking the family on vacations, singing songs like "The Bear Went over the Mountain," watching basketball games and rooting for opposite teams (My dad, Kenney and I were diehard Knicks fans, and my mama and Roy were diehard Bulls fans). There are so many happy times, I can't name them all. However, when my mama was diagnosed with cancer, we learned about the "in sickness" part. I learned a beautiful lesson that marriage is forever.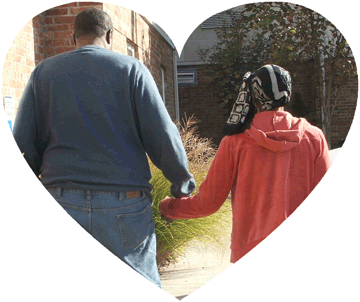 On November 26, 1966, my mama gave my daddy her hand in marriage, and he held it until the end. One of my favorite photos is one I took of them in Tulsa walking back into the hotel where we were staying. I watched my daddy take her hand, and she give it to him, trustingly. I thought to myself, "what a perfect picture." It was perfect because it captured what real love is in all of its imperfections. Real love is when you are committed to being committed.
Happy Valentine's Day!
Celebrate it with someone with whom you have real love.
© Copyright 2010 by The Informer, Inc.
P.O. Box 564, Macon, • GA 31201 * Ofc:  (478) 745-7265   *  Email:  gainformer@yahoo.com