Sonny Side Up
By Barbara Barnhill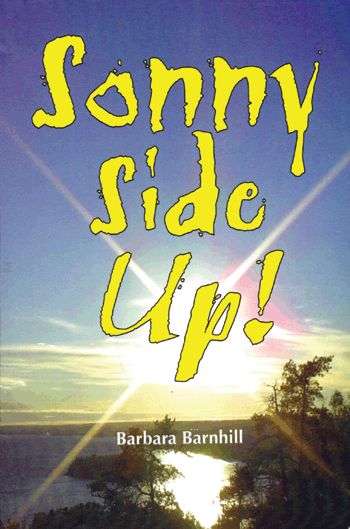 "Sonny Side Up" is a totally fictional novel that was revealed to me by God. Even though the geographical boundaries may be correct, the story line is totally fictional. The novel depicts the life of a young black girl who grows up in Monroe County, Georgia. Her name is Mary Lois Jones Prichard, but her nickname is "Sonny." She is the only child of Cleveland and Hattie Jones.
Sonny encounters much hardship in her life, much of which occurs while she is still a child. This causes a lot of built-up anger and resentment in her. She finds peace in her life while she is still a teenager because she accepts Christ as Lord and Saviour of her life. God begins to move miraculously in her life both phsyically and spiritually. He even reunites her with her long lost son who was taken away from her at birth. She, through Christ, truly triumphs in the end.
I urge you to relive the life of Mary Lois Jones "Sonny" Prictchard as she triumphs through her acceptance of Christ Jesus as Lord and Savior of her life.
© Copyright 2010 by The Informer, Inc.
P.O. Box 564, Macon, • GA 31201 * Ofc:  (478) 745-7265   *  Email:  gainformer@yahoo.com