Their Vision is Our Future
After years of debate, Macon and Bibb County consolidated two governments to become one in July of 2012. Mayor Robert Reichert commented on the evening of the election results, "Tonight marks the time that Macon and Bibb County have embraced the future and set out to be a more unified community."
Now more than ever before it is critical for Macon-Bibb citizens to believe "their vision is our future." In unprecedented fashion, this nine-body commission has made the most of the current SPLOST by ensuring broad and balanced attention to needs of the whole of the community and not just "one side of town." The renewal of the SPLOST is a resounding call to action from the community to continue to move Macon-Bibb forward to its hopeful future.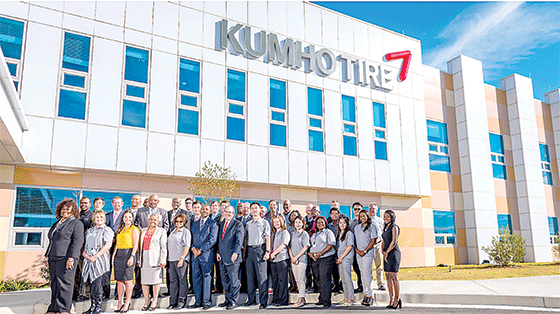 Photography by Lundizign Photography.
Working for a Sound Economic Base
The Macon-Bibb commission works with a vast number of organizations, commissions, and authorities to achieve the goal of a stronger community, however, their work with the Authority is one of the most critical for a vibrant future for Macon-Bibb.
Despite the naysayers and even some who refuse to stop reliving our past, Macon-Bibb is moving forward. Outside of the Atlanta perimeter, Macon-Bibb is quickly become a factor in job creation, job retention, and economic development. Mainly because of the consolidated government's commitment to support the vision and strategies of the MBCIA (Macon Bibb County Industrial Authority), Macon-Bibb's lead economic development authority.

Also known as the Authority, the renewed SPLOST includes $29 million in economic development funding for acquisition of land and improvements to industrial infrastructure and extension of the Middle Georgia Regional Airport's runway--all for the purpose of job creation/retention, business expansion and innovation. It is a bold, visionary step and one of the first, if not only county commissions in the state to take such an innovative approach to job creation.
The Senior Citizen Center Ad Hoc Planning Committee
Picture taken at the Macon-Bibb Government Center.
The Macon-Bibb County Industrial Authority (MBCIA) is a public body corporate and politic, and an instrumentality of Bibb County and the City of Macon. The Authority was established by the General Assembly of Georgia by an Act of the Legislature approved by the Governor on February 27, 1962. The Authority works closely with Macon-Bibb Government. The Mayor has a seat on its board and the commissioners collaborate to support the duties of the Authority, which include, but are not limited to:
• Acquiring, developing and maintaining industrial parks within Macon-Bibb.
• Actively acquiring and developing new properties suitable for industrial development.
• Operating, maintaining and leasing warehousing, manufacturing, and office spaces included in 
their catalog of industrial parks.
• Assisting and coordinating with local public and private entities in promoting the mission and 
purpose of the Industrial Authority.
• Inducing bond financing for qualified projects.
• Coordinating with companies to assist and incentivize their decisions to locate in Macon-Bibb 
through their robust Local Incentives Catalog. 

When a global company leader looks to locate and expand in the U.S., it can be a tough and personal decision to make. The work of the Authority makes the decision less complicated as they plan to rise to the top of any company's site selection short list. The diversity, professional infrastructure, cultural competency, and proven record of success are the key reasons Macon-Bibb will stand out because of the Authority's work.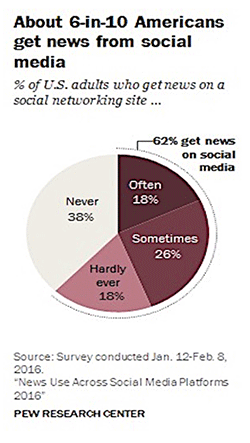 Government Still Works for the People 

According to Gallup, for more than a decade Americans continue to trust their local governments (72%) more than their state governments (62%). This trend continues because most citizens can connect directly to the services local governments provide i.e., water, public safety, roads etc. rather than some of the larger national work of our national government. Commissioner Al Tillman (District 9) wants the community to be more engaged in the work of local government. "The citizens need to see more of what we do to make Macon-Bibb a better place to live," said Commissioner Tillman, "we have learned to work together, to build coalitions, and to advocate for equal improvements across the community."
He believes the work of the current SPLOST as well as the plans for the renewal will place Macon-Bibb in a strategic position for the future. Commissioner Tillman also believes improvements in digital marketing, social media, and a focused marketing campaign on Macon-Bibb would connect more citizens to local government. His view is correct and research-based. Pew Research Center reports 6-in-10 Americans get their news from social media.
This past year, the MBCIA embarked on a new digital branding strategy by increasing its digital presence on the major forms of social media: Facebook, Twitter, Instagram, and even Snapchat. At their millennial outreach initiative reImagineMaconBibb, the MBCIA even created a custom geo-tag so millennials could take MBCIA branded selfies at a local venue. These are the new ways citizens interact with their local government in new innovative ways. Commissioners Tillman, Lucas, Schlesinger, and Watson have active social media presence on Facebook and the Macon-Bibb government has channels on Facebook, Twitter, and Instagram as well.
The Optimist
When asked about some of the challenges of consolidation, budget management, and the last SPLOST, Commissioner Larry Schlesinger, also known as the "conscience of the commission", quickly replied, "I think we've learned over the course of this last SPLOST that you do encounter surprises along the way in terms of funding. I think we've handled it the best way we could. I think we're in good shape to just continue the march of good things happening in Macon-Bibb County."
Commissioner Schlesinger remains steadfastly
confident in Macon-Bibb and its capacity to build a
vibrant future. He frequently attends the Authority board
and committee meetings; he is eager to be a part of the
progress of the economic impact being made by the
Authority's work. Schlesinger, who was on the Macon
City Council when the 2012 SPLOST was approved, told
The Telegraph, "We have to look at it really as an economic development tool that we've proven to be a success for the last four-and-a-half years." Always the optimist, he has a keen understanding of the importance of economic development as a critical component of building "our beloved community."
Middle Georgia Regional Airport Terminal
Photograph by Lundizign Photography
We're on the Right Track
Macon-Bibb citizens don't have to look far to find the improvements in their communities from the commission's work. It's a long held view that the physical and social dynamics of public space play a central role in the formation of a community's culture. Macon-Bibb's streets, parks, squares, and other shared spaces will be seen as symbols of collective well-being and possibility. Creating a broader since of space where neighbors, families, and young people can interact will build stronger and safer communities. Projects targeting recreation, arts, and culture build a sense of achievement and aspiration--collective achievement across time and space builds a stronger foundation for Macon- Bibb's future. Here's a list of community projects on track for upgrades or construction:
• Bloomfield Community Center
• Bowden Golf Course
• Central City Park
• Centreplex
• East Macon Recreation Center
• Filmore Thomas Park
• Fort Hawkins
• Frank Johnson Community Center
• Henry Burns Park
• John Drew Smith Tennis Center
• Mattie Jones Hubbard Park
• Memorial Gymnasium

• North Macon Park

• Rosa Jackson Community Center
• Rose Hill Cemetery
• Senior Center
• South Macon-Bibb Recreation Center
• Tattnall Square Park
• Tubman Museum
• City Auditorium
MBCIA General Counsel, Commissioner Schlesinger, and the MBCIA Board pictured at the former Cassidy Garage. Photograph by Lundizign Photography
One of the best civic participation groups to grow from the SPLOST projects is the Ad Hoc Senior Citizen Center Advocacy Group. It is one of the first of its kind and is currently chaired by Commissioner Elaine Lucas. Recently, Cliffard Whitby, Chair of the Authority, joined the group as supporter and action advisor. When citizens unite and use their power to influence the work of government, great things happen for communities. Their voice will raise the standard for civic participation in Macon-Bibb as they work collaboratively to build a senior center, which will be known as the "Jewel of the South".
© Copyright 2016 by The Middle Georgia Informer
P.O. Box 446, Macon, • GA 31202 * Ofc: 478-745-7265
Email: gainformer@yahoo.com