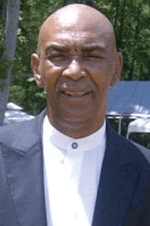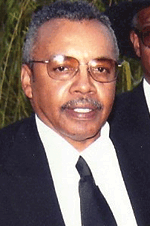 Pastor Hillmon Graves and Rev. Marvin Dennard
Old Marion Baptist Church in Twiggs County, Georgia had recently constructed a brand new building to replace the church that was destroyed by fire in 2007.
Led by Pastor Hillmon Graves since 2009, the new sanctuary is 10,000 square feet with the capacity to hold 500 congregationists. The current building was transformed into an educational wing of the church and the new building was dedicated sometime in March. The fellowship hall of the new building will be dedicated to the late Mary Dennard Wallace, a long and faithful member of the church, on December 15th of 2012.
Old Marion Baptist Church first began holding services 145 years ago and their mission is to help Twiggs County residents come to know God. "Our vision is to bring the Twiggs County area to the knowledge of who God is in order to better know ourselves" said Pastor Graves. "Because we are made in His image, the more we know about Him, the more we understand ourselves and each other."
Pastor Hillmon Graves has been in ministry since 1979, beginning at Fairfield Baptist Church in Lithonia, Georgia where he remained until 1996. Graves then pastored Old Pleasant Hill Baptist Church in Conyers, Georgia from 1980 until 1989, followed by Way of Christ Christian Church (also in Conyers) from 1990 until 2003. Before coming to Old Marion Baptist Church in 2009, Pastor Graves pastored St. Paul Baptist Church in Milledgeville from 2003 until 2007. He is married to the lovely Jeanette Waller Graves and he has two children, a son and daughter, aged 26 and 23, respectively.
Old Marion Baptist Church invites the public to share in worship services at the following location and times:

Sunday school – 10am to 11am each Sunday
Worship Services – 11am each Sunday
Bible Study – 7pm on Tuesday evenings
Old Marion Baptist Church
5593 Bullard Road
Dry Branch, Georgia