The Recovery for Life Street OutreachMinistry is working to help homeless and addicted individuals on the streets of Macon find new lives through a monthly ministry that provides much-needed personal hygiene products, resource materials and cold water and snacks. Area churches provide the gift bags and food and water that are given out one Saturday evening a month on Montpelier Avenue in the garage parking lot next to The Fish Dock.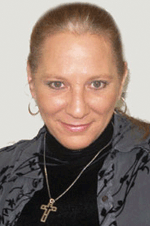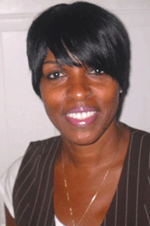 Amanda Smith and Kim Barlow
Recovery for Life Co-Founders Amanda Smith and Kim Barlow hit the streets once a month and set up a table with gift bags and resource materials in an effort to reach those who are in need. Ice cold bottled water and snacks are provided for anyone who is hungry or thirsty. Gift bags are given to men and women who would like to sit down and talk about the struggles that they are experiencing with homelessness and drug and alcohol addiction. The gift bags contain travel size toothbrushes, toothpaste, deodorant, lotion, soap, wash rags and a list of community resources and telephone numbers where help can be obtained.
"Many people just need someone to talk to," said Barlow. "One man in his late sixties came over and sat down and began talking about how he suppresses his grief over the loss of his mother with alcohol; he started crying because he said that when she was alive, he had someone to talk to," she continued. "We aren't trying to save everyone, but we want to help those that we can."
There are an estimated 1000 individuals living on the streets of Macon, according to estimates by law enforcement. Approximately 650 of these people are women whose minor children are with family members, in foster care or have been adopted. "We would like to see as many of these women as possible reunited with their children," said Amanda Smith. "This can't happen until the women receive treatment for their addiction and become self-sufficient. Only then can they care for their children."
Rev. Ronald E. Toney
On June 19, 2010, the Reverend Ronald E. Toney and Lizzie Chapel Baptist Church provided all of the materials for the outreach ministry, which served 50-75 individuals with water and snacks and provided gift bags to 25 men and women. "Amanda and Kim are offering a service that we fully support; it falls in line with our outreach ministry and we will do everything we can to support their efforts in this ministry," said Rev. Toney.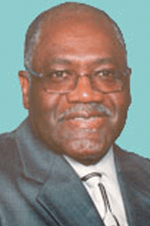 Pastor Leroy Reeves, Jr.
For the July 17th ministry, Pastor Leroy Reeves, Jr. and Center Hill Baptist Church provided all of the gift bags and food and water. Again, 50-75 individuals were given snacks and waters and 25 men and women spoke to Smith and Barlow during mini-interventions that provided hope and guidance for accessing needed resources in the community. "At Center Hill, we always try to do whatever possible to meet the needs of the community and we were delighted to supply funding for the ministry," said Pastor Reeves. "We are always sensitive to the needs of others and we will continue to be supportive of this ministry."
"It's obvious that there is a significant decrease in male role models in today's families, particularly in the black community," said Kim Barlow. "I had an opportunity to speak to a young man who was afraid to approach us at first because of his shame. He eventually came over and said that he wanted to be drug-free but that he didn't know how and that it's very difficult," she continued. "We want to serve as a pathway to freedom from addiction and hope for a better life for individuals who don't know how to begin this process."
"The day after July's ministry, on Sunday afternoon, one of the ladies that I talked to called me on the telephone," said Smith. "She said that she was tired and wanted to get off the street and get treatment for her crack addiction. A friend and I went over to Montpelier Avenue and gave her a ride to a friend's house that is alcohol and drug-free," Smith continued. "I felt very good about being able to help her start the process of changing her life, but the real credit goes to her for having the strength and courage to make that call."
Next month's street ministry is scheduled for Saturday, August 14, 2010 from 5pm until 8pm on Montpelier Avenue next to The Fish Dock.
Recovery for Life was created by Kim Barlow and Amanda Smith in 2009 and exists solely to help addicts find recovery and healing. More information can be found at www.recoveryforlifegeorgia.com.
© Copyright 2010 by The Informer, Inc.
P.O. Box 564, Macon, • GA 31201 * Ofc:  (478) 745-7265   *  Email:  gainformer@yahoo.com