Mt. Moriah Baptist Announces Inaugural Prayer Breakfast for Men of All Ages
Mt. Moriah Baptist Church in Macon, Georgia announces its inaugural Prayer Breakfast for men of all ages, an uplifting and inspiring event designed to share faith and reach men and boys in the middle Georgia area. This event will be held at 8am on September 14, 2013 at the church, located at 2789 Millerfield Road in Macon, Georgia. Featured speaker for the breakfast will be Herbert Dennard, Founder of The Georgia Informer and Deacon of New Pleasant Grove Baptist Church.
Though Mt. Moriah has hosted countless prayer breakfasts over the years, this event will begin a new focus on the positive impact that men can have toward strengthening the family unit, reducing teenage pregnancies and juvenile delinquency, and addressing other social issues that our families are experiencing. Sponsored by the James A. Hart Men's Sunday School Class and the Men of Mt. Moriah, this important mission begins with prayer. The public is invited to attend and join the conversation as strong men of faith begin the process of healing broken families and hurting individuals and youth in the Macon area.
"Most of the time when people talk about prayer breakfasts and spirituality they focus on women, but men have needs and issues that need to be addressed as well," said Rev. Lonzy Edwards, Pastor of Mt. Moriah Baptist Church. "This is our response to this need - there is nothing wrong with gathering for a time of prayer and reflection for men of all ages."
The public is also invited to attend Bible Study each Wednesday night at 7:30pm, Sunday School at 8:30am and Sunday Worship at 10am. Mt. Moriah offers many ministries including free marital counseling that satisfies the requirements of Georgia law. For more information, please call the church at (478) 745-1890 on Monday, Wednesday or Friday from 8am - 5pm.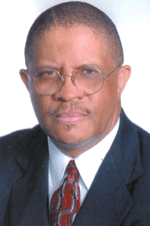 by Amanda Smith