Rev. Summerow Delivers A Power Packed Message At Mt. Vernon
The Rev. Stephen Summerow delivered a power packed message for the congregants at the Wednesday Night Pre-Anniversary Pew Rally for the month of July.  The Friendship Baptist Church was the special guest and their choir was in rare form as they prepared, in song, the church to hear the word of God.
Rev. Summerow, taking his text from II Timothy, urged the church to maintain a connection to the tenets of faith that has bought the church this far along the way.  His message was methodical, bible-based and delivered in his demonstrative style very well.  Each Wednesday night after the fourth Sunday in the month, Mt. Vernon Baptist is conducting pre-anniversary celebrations leading up their 50th Church Anniversary.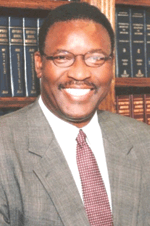 Rev. Dr. Henry Ficklin
The Rev. Stanley Kimble and the New Syrmna  Baptist Church of Fort Valley, Georgia  will be the guests for the month of August on the 31st. The public is invited to share in these services which start at 7:p.m.  Mt. Vernon Baptist Church is located at 737 Pansy Ave., Macon, Georgia where the Rev. Dr. Henry Ficklin is pastor.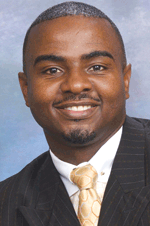 Rev. Dr. Stephen Summerow