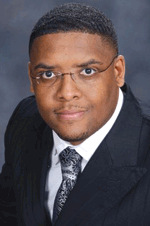 Rev. Ronald Slaughter and Rev. Philip Cousin, Jr
The Mid-Year Convocation of the Sixth Episcopal District of the AME Church has been coming to Macon (GA) for five years or more. This year's occasion will be held at Saint Paul AME Church, October 14 through 16, located at 2501 Shurling Drive, where The Reverend Ronald Slaughter is the senior pastor.
The Reverend Philip Cousin, Jr, pastor of Saint Joseph's AME Church in Durham, NC will open the Mid-Year Convocation with a message on Thursday evening, at 7:00 p.m., October 14. Rev. Cousin has been involved in the civil rights struggle since he was a student at UNC-Chapel Hill. He is a Duke Divinity School graduate and currently serves on the Durham Board of Education.
The headliner of this impressive line-up of speakers is Reverend Dr. Jamal Bryant who will speak on Saturday morning, October 16, at 11:00 a.m. Famed orator and author, Rev. Bryant serves as pastor of The Empowerment Temple AME Church in Baltimore, MD and is featured on the latest album from Youthful Praise titled "Resting On His Promise." Known for articulating relatable sermons, the former 11th grade drop-out who entered the prestigious Morehouse College with a GED, is quickly becoming known as a new voice of the AME (African Methodist Episcopal) denomination as his influence has extended nationally and internationally.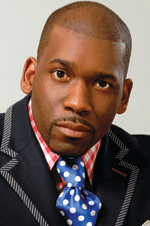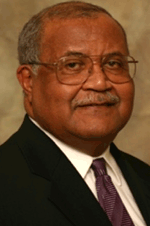 Rev. Dr. Jamal Bryant and Bishop William P. DeVeaux
Bishop William P. DeVeaux, presiding prelate of the 6th District, and Reverend Benjamin Ridley, host presiding elder, extend an invitation to the metro Macon community. "We are bringing an assemblage of phenomenal preachers and messages; we want everyone to hear," says Bishop DeVeaux.
"With high profile preachers such as Reverend Bryant and Reverend Cousins, this AME Convocation brings international attention to Macon. It impacts the Macon community from both a religious prospective as well as economically, as hundreds of AME members fill our hotels and restaurants to capacity," says Reverend Ronald Slaughter.
The agenda for Friday, October 15th includes The Reverend Kenneth Marcus, senior pastor at Tuner Chapel AME Church in Marietta, GA and The Reverend Catherine Mathis, pastor of Saint Paul AME Church in Brunswick, GA. Dr. Jeffrey L. Tribble, Sr., assistant professor of ministry at the Columbia Theological Seminary, and Jerome A. Gratigny, new media instruction specialist at Mercer University present workshops during the day. Elder David Rhone closes the evening with worship.
About the AME Church in Georgia
There are over 500 African Methodist Episcopal Churches with close to 89,000 members in Georgia. Under the administration of Bishop William Phillips DeVeaux and Dr. Pam DeVeaux, since 2004, the AME Church holds its conferences and convocations in key Georgia cities to let the people of this state know that we are about the business of ministering to the spiritual, intellectual, physical, emotional, and environmental needs of all people by spreading a liberating message through word and deed.
The Mid-Year AME Convocation is held annually in October, in Macon. The Annual Founders' Day is held in Savannah in February. A Post Conference Planning Meeting is held in Atlanta annually in May after the series of six Annual Conferences. The Leadership and Ministry Congress, which places emphasis on youth and leadership development, is held annually, usually in July, in Augusta. Our major accomplishments are building new churches, preaching the gospel, developing leadership, and ministering to Georgia's youths.