Quitman 10 Members Return To School Board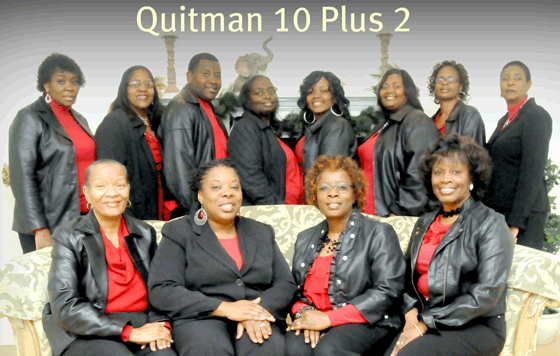 Quitman 10 Plus 2
Three members of the "Quitman Ten Plus Two," who were removed from the Brooks County Board of Education in the wake of voter fraud charges, were reinstated at the regular session board meeting 
Former school board president Nancy Whitfield-Dennard, and board members Linda Troutman and Diane Thomas were met with applause from a near-capacity crowd as they took the oath and were sworn back into the positions that many -- such as Valdosta NAACP President Leigh Touchton -- felt they were unjustly removed from by Gov. Nathan Deal.
"We believe that they have been unfairly targeted," said Touchton. State Rep Tyrone Brooks and the GABEO supported the Quitman Ten plus two also.
Whitfield-Dennard, Troutman and Thomas, along with nine other Brooks County residents (one of whom is now deceased) were indicted two years ago on several counts of unlawful possession of ballots, etc., related to hundreds of absentee ballots.