Recently, Rolling Stone magazine released a comprehensive Collectors' edition of its magazine entitled "The 100 Greatest Artists of All Time." It is interesting to note that when it got down to the top 25 all time great artists, 12 are black, with four of them being from Georgia. Although James Brown was actually born in South Carolina, he later moved to Augusta, Georgia at the age of 6.
Another interesting thing to note is out of those artists, most had a Macon, Georgia connection, either being born in Macon or lived in Macon at some point in their life. Finally, it was interesting as it narrowed down further that out of the top 10 Greatest Artists of All Time in that magazine, three had that same Georgia connection.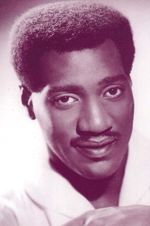 Otis Redding
Coming in at number 21 was none other than Macon's pride and joy, Otis Redding. Otis was actually born in Dawson, Georgia, but when he was five, he and his family moved to Macon. Otis was an early success in Macon at many of its local talent shows. He became a fan favorite at Macon's Douglass Theatre. Another legendary Macon singer, Little Richard, had inspired him. Redding was quoted saying, "If it weren't for Little Richard, I wouldn't be here. I entered music business because of Richard -- he is my inspiration. I used to sing like Little Richard, his Rock and Roll stuff, you know. Richard has soul too. My present music has a lot of him in it." He got his career started in Memphis, Tennessee at Staxx Records, where his music was later distributed throughout the world.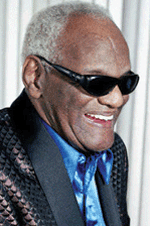 Ray Charles
Number 10 on the list is Ray Charles. Charles was born in Albany, Georgia, though he spent his early years near the southern border in Florida. He eventually ended up living in many of our country's wonderful cities, but he always paid homage to Georgia. Ray's version of "Georgia On My Mind," was made the official state song in 1979, and he performed it on the floor of the state legislature.
In 2007, Ray Charles Plaza was opened in Albany, Georgia, with a revolving, light bronze sculpture of Charles seated at a piano.
Little Richard
Macon, Georgia's own Little Richard Penniman is number 8 on the 100 Greatest Artists of All Time. He is known as the architect of Rock and Roll. Richard says he doesn't call himself that but he does believe its true because he was doing Rock and Roll as early as 1951 and was well known when whites were calling his music Voo Doo Music. Little Richard still says he didn't get credit for a lot of things he deserved. He says there is a lot of the music that he wrote and produced but never got a dime for such as "Good Golly Miss Molly."
Coming in at number 7 is none other than the King of Soul, James Brown. Brown grew up in Augusta, Georgia and got into trouble with the law there as a child. He eventually made the city proud as well as the rest of the state becoming the Godfather of Soul. James recorded his first hit, "Please, Please, Please," at WIBB in Macon, Georgia. James Brown is the most sampled musician ever, especially in rap music. At one point in the 80's, almost every major rap hit on the charts had a James Brown sample used. This was before there were sample laws, so James was never paid for the use of his music.
Another state where many legendary artists were born and bred is Michigan. With Berry Gordy, Jr. starting Motown there, he got a lot of local talent signed to the label. Artists such as Aretha Franklin, who was not on the label but from Detroit, Smokey Robinson, The Temptations, The Supremes, Stevie Wonder, Jackie Wilson and Marvin Gaye all made the top 100 list. Only Marvin, Stevie and Aretha were in the top 25 though. Only Aretha Franklin made the top 10, coming in at number 9.
Usher
Georgia continues to produce many of the top artists out today such as Usher, who was born in Dallas, Texas, but has been in Georgia since high school. Also Jermain Dupri, Monica, Jagged Edge, TLC and Mary J Blige, who all grew up in Richmond Hill, Georgia; in addition, Outkast, T.I., and a slew of other rappers are from Georgia.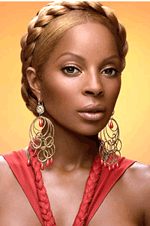 Mary J. Blige
Georgia has and continues to be a leader in soul and urban music.
© Copyright 2010 by The Informer, Inc.
P.O. Box 564, Macon, • GA 31201 * Ofc:  (478) 745-7265   *  Email:  gainformer@yahoo.com