Georgia's 100 Most Influential Women 2015
The 100 women who, in the opinion of the staff of The Informer, are the most influential women in Georgia for the year 2015 are listed on these pages. This list resulted from informal polling across Georgia to receive nominations and a meeting of the staff where the merits of the numerous nominees were discussed.
During the deliberations, the staff had these criteria in mind: Does the individual's position command widespread influence among people of the state? Do the individual's decision-making activities affect the lives, thinking, and actions of large segments of the state's population? Does the individual head an organization which greatly influences people statewide or whose members are traditionally influential in their communities? Is the individual significantly influential among those who hold positions in which their policies directly affect the lives of large numbers of people?
We believe all of these women meet these criteria; however we welcome your comments and any suggestions.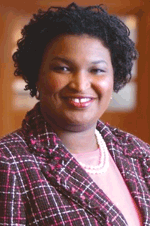 Stacey Abrams
Minority Leader Georgia House of Representatives
Debbie Alford
President /CEO Georgia Lottery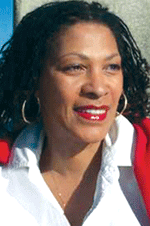 Tina McElroy Ansa
Novelist, Filmmaker
Cheryl Bachelber
CEO AFC Enterprises
Juanita Baranco
Exec. VP and Chief Operating Officer Of Baranco Automotive Group
Anne Elizabeth Barnes
Judge For Georgia Court of Appeals
Sally Bethea
Director Chattahoochee Riverkeeper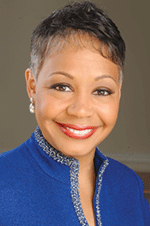 Lisa Borders
President Henry W. Grady Health System Foundation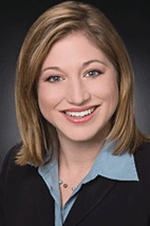 Elizabeth Branch
Georgia Court of Appeals
Suzanne Burnes
Executive Director Sustainable Atlanta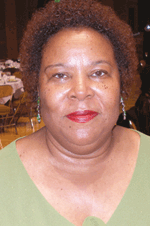 Helen Butler
Exec. Dir. Coalition For The People's Agenda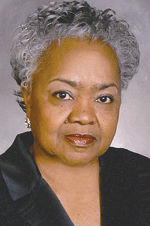 Ella Carter
Macon-Bibb County School Board
Rosalynn Carter
Former First Lady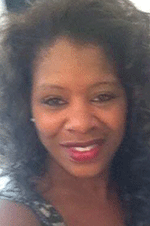 Katina Clay
Citizen Advocacy State Coordinator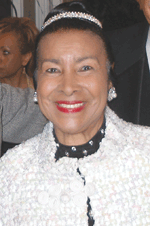 Xernona Clayton
Executive Producer of the Trumpet Awards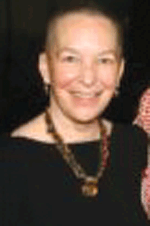 Pearl Cleage
Novelist, Play Write
Shan Cooper
General Manager Lockhead Martin
Gretchen Corbin
Commissioner Georgia Department of Community Affairs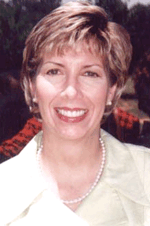 Cathy Cox
President Young Harris College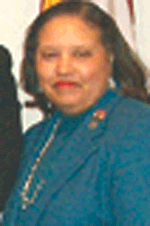 Emily Davis
Baldwin County Commissioner
Gail Davonport
Georgia State Senator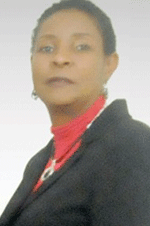 Dr. Nancy Dennard
Member of the Quitman 10 + 2
Nancy Denson
Mayor of Athens, Georgia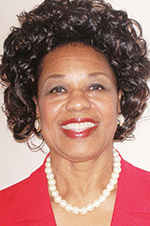 Dr. Thelma Dillard
Bibb County Board of Education
Dr. Cheryl Dozier
President Savannah State University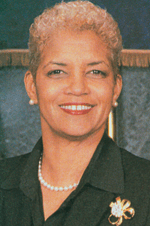 Shirley Franklin
Former Atlanta Mayor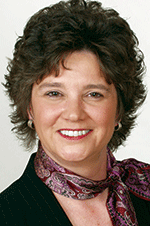 Grace Fricks
President/CEO Access Capital For Entreprenuers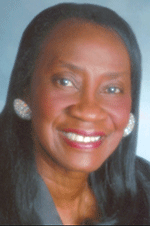 Lillie Gant-Evans
Owner of M.A. Evans Academy
Sharon Gay
Partner - McKenna, Long, and Aldridge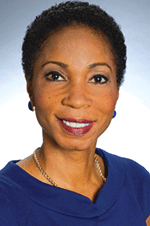 Helene Gayle
President/CEO of CARE USA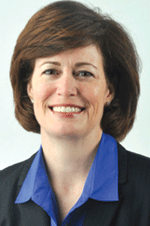 Amy Glennon
Publisher Atlanta Journal Constitution
Dee Dawkins Haigler
Georgia State Representative
Emma Gresham
Former Mayor of Keysville
Rebecca Grist
Macon-Bibb County Solicitor General
Collette Gunby
Pastor of Green Pastures Christian Ministries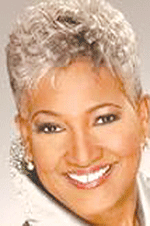 Cynthia Hale
Pastor of Ray of Hope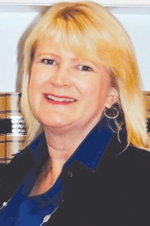 Sara Harris
Probate Judge Macon-Bibb County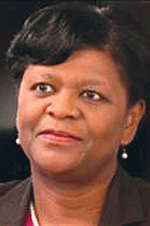 Dr. Sharon Hill
Georgia State Director DFCS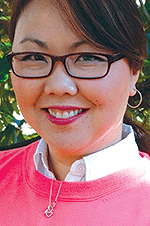 Helen Kim Ho
Executive Director Asian American Asian Advocacy Center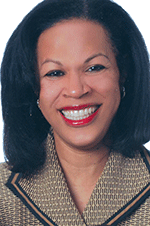 Tricia Hoffier
Partner Edmond and Lyndsay LLP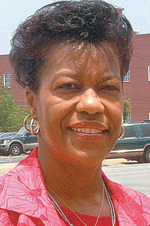 Dorothy Hubbard
Mayor of Albany, Georgia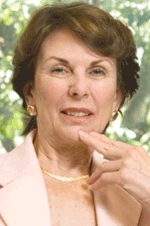 Carol W. Hunstein
Georgia State Supreme Court Justice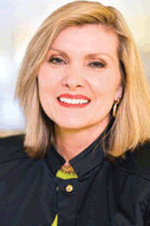 Donna Hyland
President/CEO of Children Healthcare Atlanta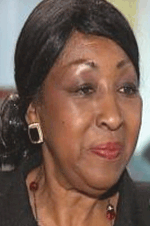 Edna Jackson
Mayor of Savannah, Georgia
Dr. Bonita Jacobs
President University of North Georgia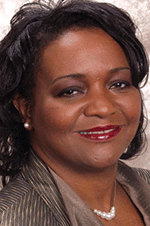 Donzella James
Georgia State Senator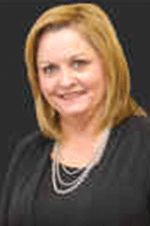 Elaine Johnson
Clerk Of Superior Court of Augusta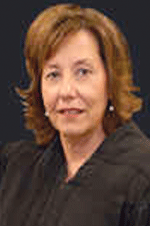 Sheryl Jolly
Superior Court Judge of Augusta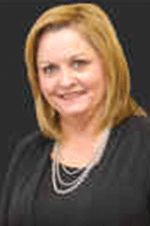 Elaine Johnson
Clerk Of Superior Court of Augusta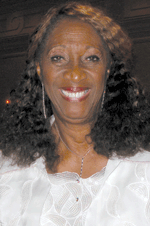 Rev. Barbara King
Pastor of Hillside Chapel & Truth Center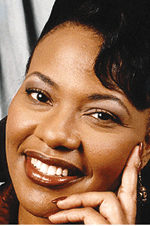 Rev. Bernice King
Head of the King Center in Atlanta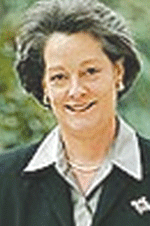 Ruth Knox
President Wesleyan College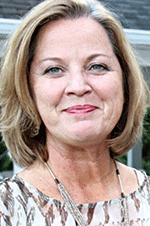 Karen J. Lambert
President Payton Anderson Foundation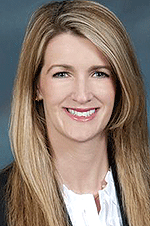 Kelly Loeffler
Co-Owner and Co-Chair of Atlanta Dream
Elaine Lucas
Macon-Bibb County Commissioner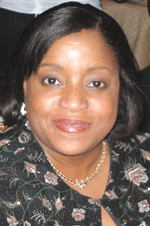 Janice Mathis
Vice President Rainbow Push
Aimee R. Maxwell
Exec. Dir. of The Georgia Innocence Project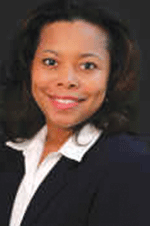 Kellie McIntyre
Solicitor General Augusta, Georgia
Cynthia McKinney
Former Georgia Congresswoman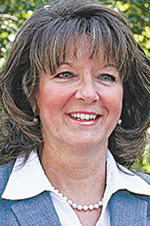 Evie McNiece
Mayor of the City of Rome, Georgia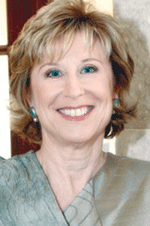 Penny McThee
President - Arthur Blank Family Foundation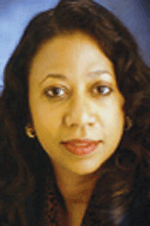 M. Yvette Miller
Judge for State of Ga. Court of Appeals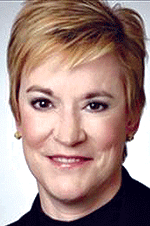 Hala Moddelmog
President - Metro Atlanta Chamber
Felicia A. Moore
Atlanta City Council Woman
Charlotte Nash
Chair Gwinett Co. Board of Commissioners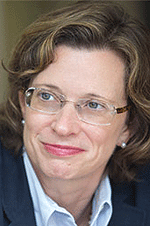 Michelle Nunn
US Senate Candidate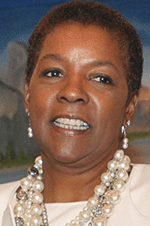 Suzanne Ockleberry
Past President of Georgia Association of Black Women Attorneys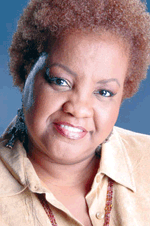 Elisabeth Omilami
CEO of Hosea Feed The Hungry and Homeless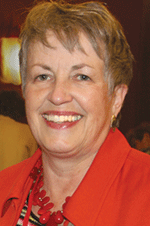 Nan Orrock
Georgia State Senator
Madge Owens
Author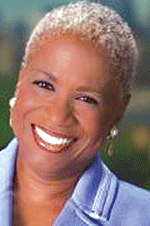 Monica Pearson
Anchor of WSB-TV
Starr Perdue
Chairman of the Board of Central Georgia Health Systems
Nikki Randall
State Representative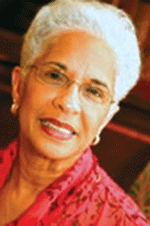 Bunny Jackson Ransom
President CEO of First Class Inc.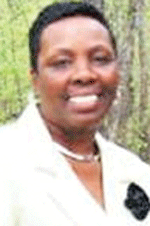 Janie Reid
Commissioner of Putman County, Georgia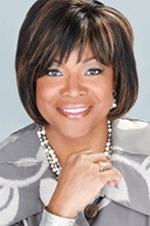 Dr. Valerie Montgomery Rice
Executive Vice President And Dean at Morehouse School of Medicine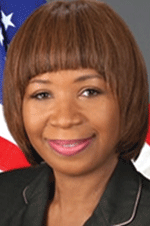 Dr. Pamela Roshell
Regional Director of Region IV of the U.S. Department of Health and Human Services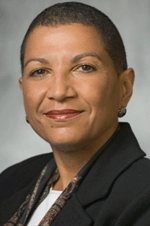 Sylvia Russell
President - AT&T Georgia, Atlanta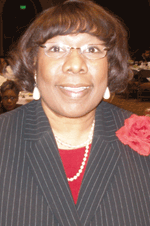 Rita Samuels
Exec. Dir. Georgia Coalition Of Black Women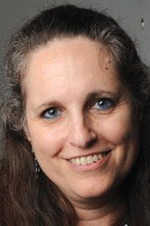 Maria Saporta
Journalist Atlanta Business Chronicle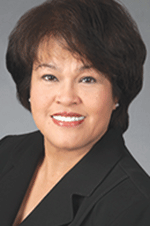 Ninfa Saunders
President/CEO of Central Georgia Health System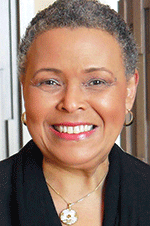 Alexis Scott
Publisher - Atlanta Daily News
Beverly A. Scott
Gen. Mgr./CEO - MARTA - Atlanta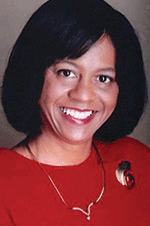 Valencia Seay
Georgia State Senator
Freddie Powell Sims
Georgia State Senator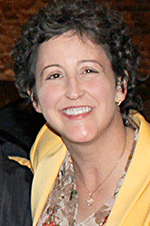 Michelle Smith
Attorney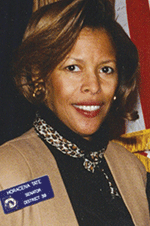 Horacena Tate
Georgia State Senator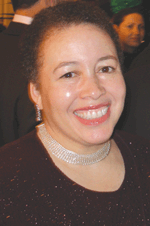 Dr. Beverly Daniel Tatum
President of Spellman College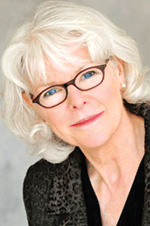 Barbara Taylor
Author & Professor at Piedmont College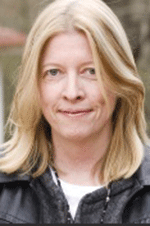 Lee Thomas
Director of Georgia Film, Music and Digital
"Able" Mable Thomas
Georgia State Representative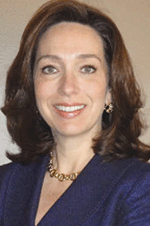 Teresa Tomlinson
Mayor of Columbus, Georgia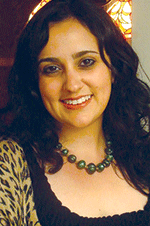 Sara Totonchi
Executive Director Southern Center for Human Rights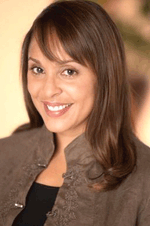 Natasha Trethewey
Pulitzer Prize Poet and a Professor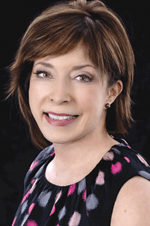 Paula Wallace
President/Co-Founder
Savannah College of Art and Design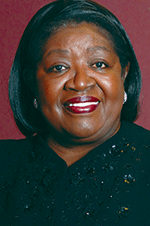 Dr. Wanda West
Macon-Bibb County School Board Member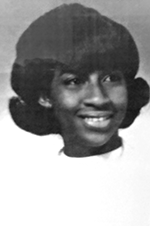 Barbara Williams
Mayor Fort Valley, Georgia
Brenda Wood
Anchor for 11Alive News in Atlanta
Erica Woodford
Clerk of Superior Court - Macon-Bibb County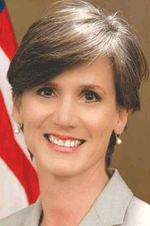 Sally Quillian Yates
U.S. Attorney, Northern District of Georgia