Georgia's 50 Most Influential Women 2012
The 50 women who, in the opinion of the staff of the Georgia Informer, are the most influential women in Georgia for the year 2012 are listed. This list resulted from informal polling across Georgia to receive nominations and a meeting of the staff at which the merits of the numerous nominees were discussed.
During the deliberations, the staff had these criteria in mind: Does the individual's position command widespread influence among people of the state? Do the individual's decision-making activities affect the lives, thinking, and actions of large segments of the state's population? Does the individual head an organization which greatly influences people statewide or whose members are traditionally influential in their communities? Is the individual significantly influential among those who hold positions in which their policies directly affect the lives of large numbers of people?
We believe all of these women meet these criteria; however we welcome your comments and any suggestions.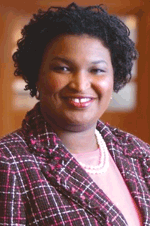 Stacey Abrams
House Minority Leader for Georgia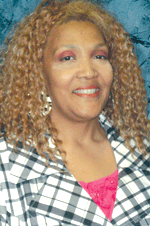 CeeCee Anderson
Women & Children Advocate
Cheryl A. Bachelder
CEO, AFC Enterprises
Juanita Baranco
Exec. VP and Chief Operating Officer Of Baranco Automotive Group
Anne Elizabeth Barnes
Judge For Georgia Court of Appeals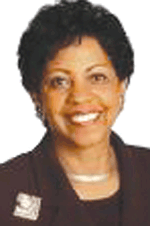 Jacquelyn M. Belcher
President of Georgia Perimeter College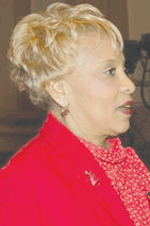 Gloria Butler
State Senator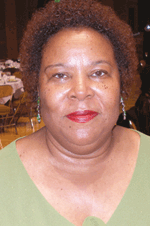 Helen Butler
Exec. Dir. Coalition For The People's Agenda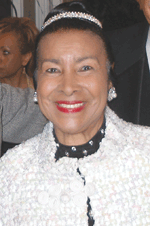 Xernona Clayton
Executive Producer of the Trumpet Awards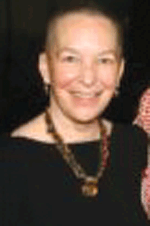 Pearl Cleage
Novelist, Playwright
Shan Cooper
General Manager Lockhead Martin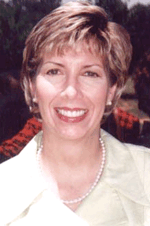 Cathy Cox
President of Young Harris College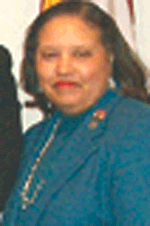 Emily Davis
Baldwin County Commissioner
Margaret DeFrancisco
President Of The Georgia Lottery Corp.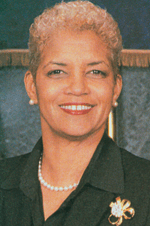 Shirley Franklin
Former Atlanta Mayor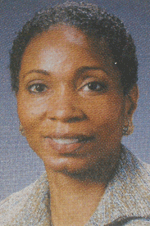 Dr. Helene Gayle
President/CEO of CARE USA in Atlanta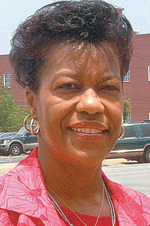 Dorothy Hubbard
Mayor of Albany, Georgia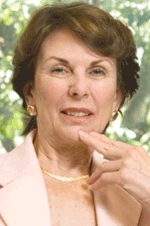 Carol W. Hunstein
Justice of the Supreme Court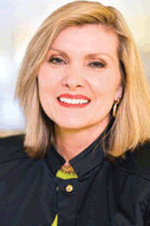 Donna W. Hyland
President/CEO Children's Healthcare Of Atlanta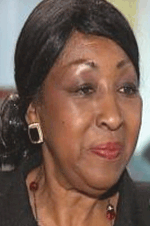 Edna Jackson
Mayor of Savannah, Georgia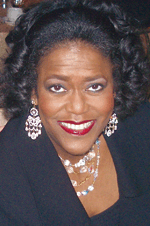 Ingrid Saunders Jones
Senior Vice President of Coca Cola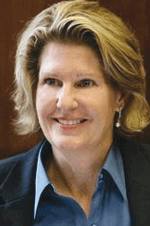 Jan Jones
Speaker Pro Tempore
GA. House of Representatives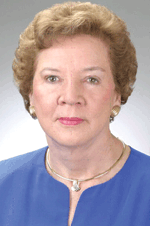 Juanita T. Jordan
Exec. Dir. Of Payton Anderson Foundation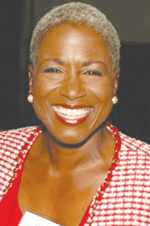 Monica Kaufman
Anchor of WSB-TV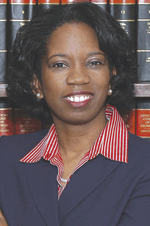 Gwen Keys
Regional Administrator for EPA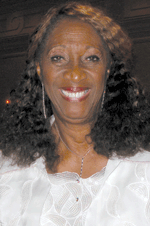 Rev. Barbara King
Pastor of Hillside Chapel & Truth Center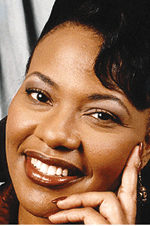 Rev. Bernice King
Associate Pastor of New Birth Baptist Church
Dr. Dorothy Leland
President Georgia College & University
Elaine Lucas
Macon City Council Member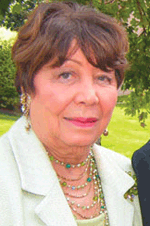 Evelyn Lowery
President of Women SCLC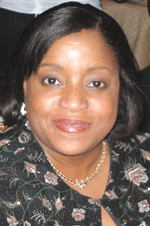 Janice Mathis
VP/Exec. Dir. of Rainbow Push
Aimee R. Maxwell
Exec. Dir. of The Georgia Innocence Project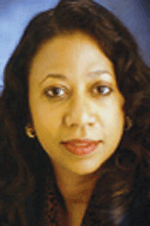 M. Yvette Miller
Judge for State of Ga. Court of Appeals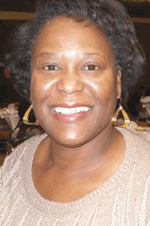 Felicia A. Moore
Atlanta City Council Woman
Charlotte Nash
Chair Gwinett Co. Board of Commissioners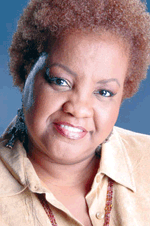 Elisabeth Omilami
CEO of Hosea Feed The Hungry and Homeless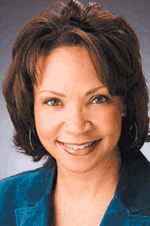 Miriam Paris
President Macon City Council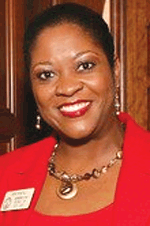 Nikki Randall
Georgia State Representative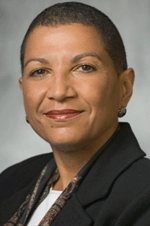 Sylvia Russell
President - AT&T Georgia, Atlanta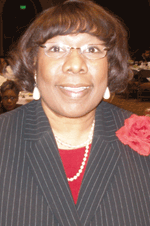 Rita Samuels
Exec. Dir. Georgia Coalition Of Black Women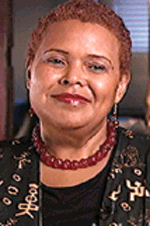 Alexis Scott
Publisher - Atlanta Daily News
Beverly A. Scott
Gen. Mgr./CEO - MARTA - Atlanta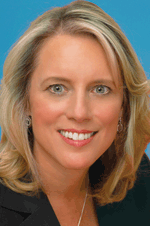 Suzanne Sitherwood
President - Atlanta Gas Light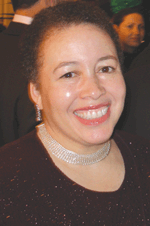 Dr. Beverly Daniel Tatum
President of Spellman College
Barbara Brown Taylor
Author and Professor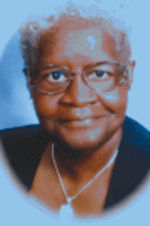 Dr. Betty J. Tolbert
Founder & Principal of Progressive Christian Academy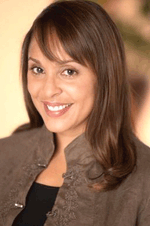 Natasha Trethewey
Pulitzer Prize Poet and a Professor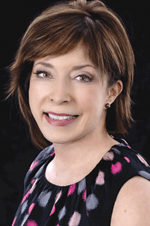 Paula Wallace
President/Co-Founder
Savannah College of Art and Design
Brenda Wood
Anchor for 11Alive News in Atlanta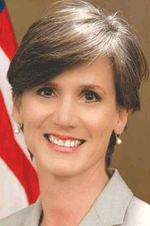 Sally Quillian Yates
U.S. Attorney, Northern District of Georgia