As Election Day 2010 approaches, many in Macon have already begun to focus on 2011. The political buzz began with former Mayor C. Jack Ellis' announcement that he has definite plans to run for mayor in 2011.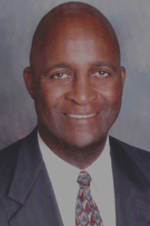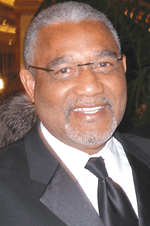 Robert Brown and C. Jack Ellis
Ellis said he is getting his team and political infrastructure together and plans to kickoff his campaign at the beginning of next year. "It's not about me," said the former two-term mayor. "It's about the people. I want to make Macon a better place for all of us to live."
Macon's City Charter limited Ellis to two consecutive terms--thus preventing him from seeking re-election in 2007. However, the charter allows him to run again after being out office for four years.
During his eight-year tenure, Ellis was praised and criticized. Many credit him with revitalizing blighted neighborhoods and the downtown business district. At the same time, he had a tumultuous relationship with the Macon City Council, and his administration came under a probe of city finances, though not charged with wrongdoing.
His critics also point to what many describe as public relations missteps as mayor: He sent what reports described as "a declaration of solidarity" with Venezuelan President Hugo Chavez, who denounces American foreign policies and has expressed support for Iran. Ellis also announced his conversion to Islam and intension to change his name to Hakim Mansour Ellis but then reversed both decisions.
Ellis' early announcement placed pressure on two other key Macon politicians to announce their plans. However, neither Mayor Robert Reichert nor State Senator Robert Brown has made a strong public commitment to run for mayor.
"Mayor Reichert is deferring until after the first of the year to make an announcement," spokesman Andrew Blascovich told the Informer. "But he's leaning favorably toward running for office." Blascovich added that right now the mayor wants to continue to focus on working for the people of Macon.
Reichert came to office in a landslide victory in 2007. His political resume also includes election to the Macon City Council in 1987 and the Georgia House of Representatives in 1992.
Rumors and much speculation abound that Brown plans to enter the mayoral race. However, he said, "No comment," when asked whether he will run. The senator has represented Macon in the General Assembly for 19 years, where he serves as Democratic Minority Leader and on several key Senate committees.
If Reichert and Brown enter the race, it would not be the first time competing against each other. The three men ran against each other in a 1991 special election for the vacated Senate seat of former Sen. Tommy Olmstead, who left the senate to run for mayor of Macon. In the Democratic primary election, Brown and Reichert won the most votes and faced each other in a runoff election, which Brown won.
A lot has changed since 1991. Ellis says he is no longer a political novice; Reichert is the incumbent, and Brown has served Macon for nearly two decades in the Senate. The election will be held in November 2011, and the winner will take office on the second Tuesday of December.
© Copyright 2010 by The Informer, Inc.
P.O. Box 564, Macon, • GA 31201 * Ofc:  (478) 745-7265   *  Email:  gainformer@yahoo.com