Georgia Democrats have a good opportunity to win several state-wide offices in November, if they can capitalize on Republican failures and provide leadership on issues that matter.
Georgia Republicans have worked hard to brand the GOP as the party of family values, small government, no tax increases and personal responsibility. After nearly one decade of Republican rule under the gold dome, their brand is badly tarnished.
The corruption of family values caused House Republicans to have 3 speakers in a span of 3 weeks. Speaker Richardson was forced out of office because of an alleged sexual relationship with a lobbyist; rumors of a similar relationship surrounded his immediate successor. The powerful chairman of the Senate's Economic Development Committee decided not to seek reelection following news reports revealing conflicts of interest. Recent news reports of an alleged inappropriate relationship between a lobbyist and the Rules Committee chairman have secretaries and others at the capitol openly discussing other Republican trysts.
The Lt. Governor removed several committee chairmen in order to obtain enough votes to increase taxes on sick people in hospitals and raise fees on practically every Georgia taxpayer. Republicans implemented the largest tax increase in 25 years by eliminating the Home Owners Tax Relief Grant.
Nathan Deal is crawling out of the Republican Primary fight with "corruption" stamped twice on his backside by Sarah Palin and Karen Handle. Casey Cagle is kneeling at ringside trying to help wipe off the closest corruption stamp.
Democrats have assembled a strong and diverse team to challenge the record of corruption and mismanagement of the party in power. This alone is not enough to win but it provides them with a strong fighting chance.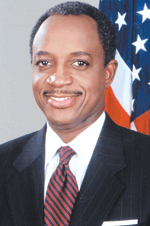 Michael Thurmond
The top of the ticket is lead by the candidate for United States Senator, Michael Thurmond, the current Commissioner of Labor and former State Representative. Thurmond has a history of winning state-wide and carrying parts of the state that other state-wide Democratic candidates lose.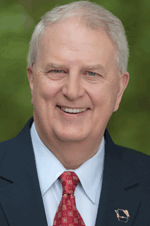 Roy Barnes
Former Governor Roy Barnes is a strong contender for Governor. Prior to serving as governor, he served in the state House and Senate and has a deserved reputation as a skillful debater and expert on Georgia government. In comparison to Barnes, the whole lot of Republicans is "rank amateurs."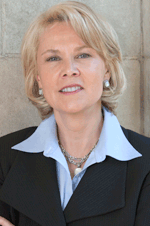 Carol Porter
Lt Governor Candidate Carol Porter is the wunderkind of the Democratic team. She is a baby in relation to time in politics but her political savvy, business acumen and rural roots combine to make her a strong candidate. More than anyone, Democratic or Republican, she represents the citizen who is mad as hell and not going to take it anymore. Her willingness to fly against the corruption wind will raise the Lt. Governor's race above the usual below radar level.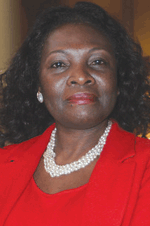 Georganna Sinkfield
Georganna Sinkfield seemingly came from no-where to capture the banner for Secretary of State. Sinkfield is the longest serving female in the history of Georgia's legislature and stands on a strong urban base. These and other assets make her a strong contender for this often overlooked down-ballot office.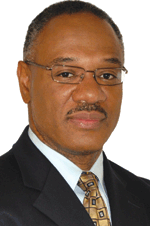 Darryl Hicks
Darryl Hicks will be able to use much of Michael Thurmond's base and draw from his experience as a state-wide candidate in the race for Labor Commissioner. His support from labor, relationships with the business community and rural roots are strong assets.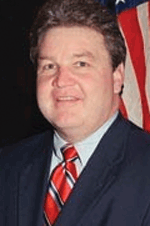 J.B. Powell
Former County Commissioner and State Senator J.B. Powell is a strong candidate to succeed Tommy Irvin as Agriculture Commissioner. Powell has represented a largely rural senate district that stretches from Augusta almost to Macon. He is benefiting from Irvin's support and network and he is a very savvy campaigner.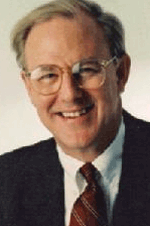 Joe Martin
Joe Martin is making another run for State School Superintendent. Martin served 20 years on the Atlanta Board of Education, including several years as its chairman. He is a successful businessman who earned an M.B.A. from Harvard Business School and received a Bronze Star during his Army service in Viet Nam. Martin's diverse experience, educational background and tenacious campaign style make him a likely winner in November.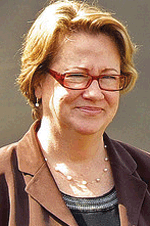 Mary Squires
Mary Squires is an aggressive and informed candidate for Insurance Commissioner. She developed a strong record of support for consumers during her tenure in the state House and Senate. Her platform promising integrity and open government is a wind of fresh air blowing out the stale odor currently surrounding the Insurance Commission office.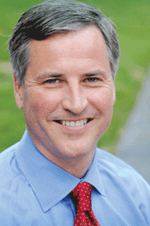 Ken Hodges
Ken Hodges, candidate for Attorney General, and Keith Moffett, candidate for Public Service Commission, have a good chance to win by turning lemons into lemonade. Hodges ironically is benefitting from negatives in the General Primary Campaign; these benefits will have to outweigh the continuing alienation among some African Americans in the western and urban centers of the state.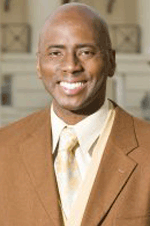 Keith Moffett
Keith Moffett's insurgent campaign can benefit from being down-ballot. His targeted campaign can emerge as the November surprise prize for Democrats.
Robert Brown is a principal in Prime Service Politics, a political consultant firm and Broker at the real estate firm Prime Service, Inc. He has nearly 30 years experience in local and state politics and currently serves as Democratic Leader in the Georgia State Senate.
© Copyright 2010 by The Informer, Inc.
P.O. Box 564, Macon, • GA 31201 * Ofc:  (478) 745-7265   *  Email:  gainformer@yahoo.com