As we take the time this issue to focus on interracial marriage in the Black Community we want to first of all state that there is definitely nothing wrong with choosing a mate of another race. Everyone has the right to date who they want without being scrutinized. However, we've focused on entertainers because it's just funny that more than any other race or gender, Black Men, especially once becoming rich or successful, seem to be quick to mix into another race. If they find a black mate, she is very light-skinned. That's hardly ever done by other races of men that are successful. In fact, if you look at interracial marriages over the whole spectrum, black women are involved least. Why?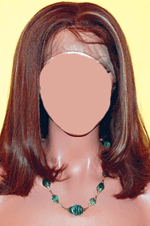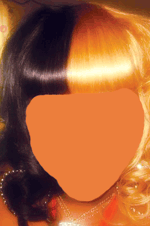 That answer could vary depending on who you talk to. While I cannot begin to answer it, there is something that I find amazing these days. The alarming number of younger black women that wear big, long stringy ugly wigs. It's become fashionable for young women to wear the biggest, straightest wigs. Many older women wear wigs for various reasons. Many wear them because for whatever reason, they've lost hair. This is understandable. But it has now become a popular fashion for younger women to slap on a head of hair as a fashion statement. It's almost as if they are going out of their way to have long, stringy, European or Indian hair. The worst cases are in what are called lace front wigs. Especially if it's a cheap one, which seems to always be the case. In my opinion, this has got to be the ugliest trend to happen in black America in the 20th or 21st century.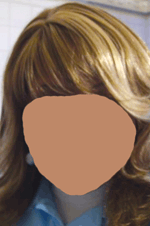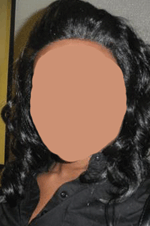 Chris Rock recently made a documentary called "Good Hair," in which he questioned women's motives for wearing perms, wigs and weaves. There were Black women everywhere furious about the movie as if Rock was letting the cat out of the bag. The fact is our women started perming their hair long ago to look more European and nowadays spend top dollar trying to keep up those perms, wigs or weaves. Why don't other races go out of their way to get dreads, afros or braids? Ever seen a white person with an afro wig that wasn't wearing it as a joke?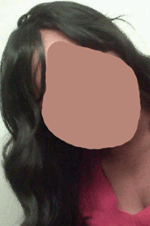 These days the lace front wigs, especially the cheap ones, make our women look absolutely ridiculous, and it seems everyone is scared to say something. They are wearing the worst ones up north around the NY/NJ area. But normally the trends start there and trickle down. Every guy I know laughs under his breath and joke about women that walk pass with those ugly helmet-looking things on their heads. My cousin Curt says they look like characters from Planet of the Apes with them on. He's right. I'll never forget last Halloween I walked into the break room at work and this woman had one on. I thought it was a joke and almost laughed in her face and asked who she was supposed to be for Halloween. I then noticed she was dead serious. I also noticed everyone walking passed her whispering and laughing behind her back. How could someone possibly wear something so ridiculous looking and not know?
Could men get away with something similar? Women, would you date a man with a rug looking toupee that barely matches his real hair? Would you be attracted to a man that never took off his hat? Wouldn't it irritate you after first meeting the person if he never took it off?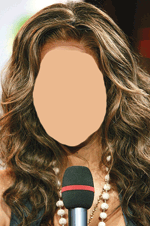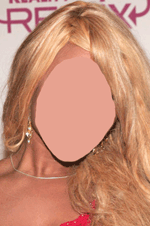 Regardless, most women wouldn't prefer a man with a toupee or hat on all the time. Why should we? Why must we just begin to accept that nearly everyone without naturally curly or straight hair is going to wear these mops? Is it out of laziness? Growing up, I noticed my mother rolling her hair up every night before going to bed. My sister used to hot curl her hair every morning. Nowadays, the trend seems to be to just get up and slap on a hairpiece or wig, or just have it literally pasted on your head for the week. Because Beyonce and a few other women can get away with some expensive wigs, should the average man now have to watch a whole race of wannabe's with cheap wigs? Has music and images from TV and video's ruined us?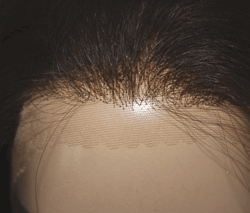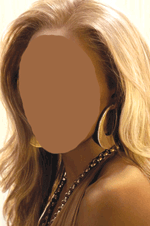 © Copyright 2010 by The Informer, Inc.
P.O. Box 564, Macon, • GA 31201 * Ofc:  (478) 745-7265   *  Email:  gainformer@yahoo.com